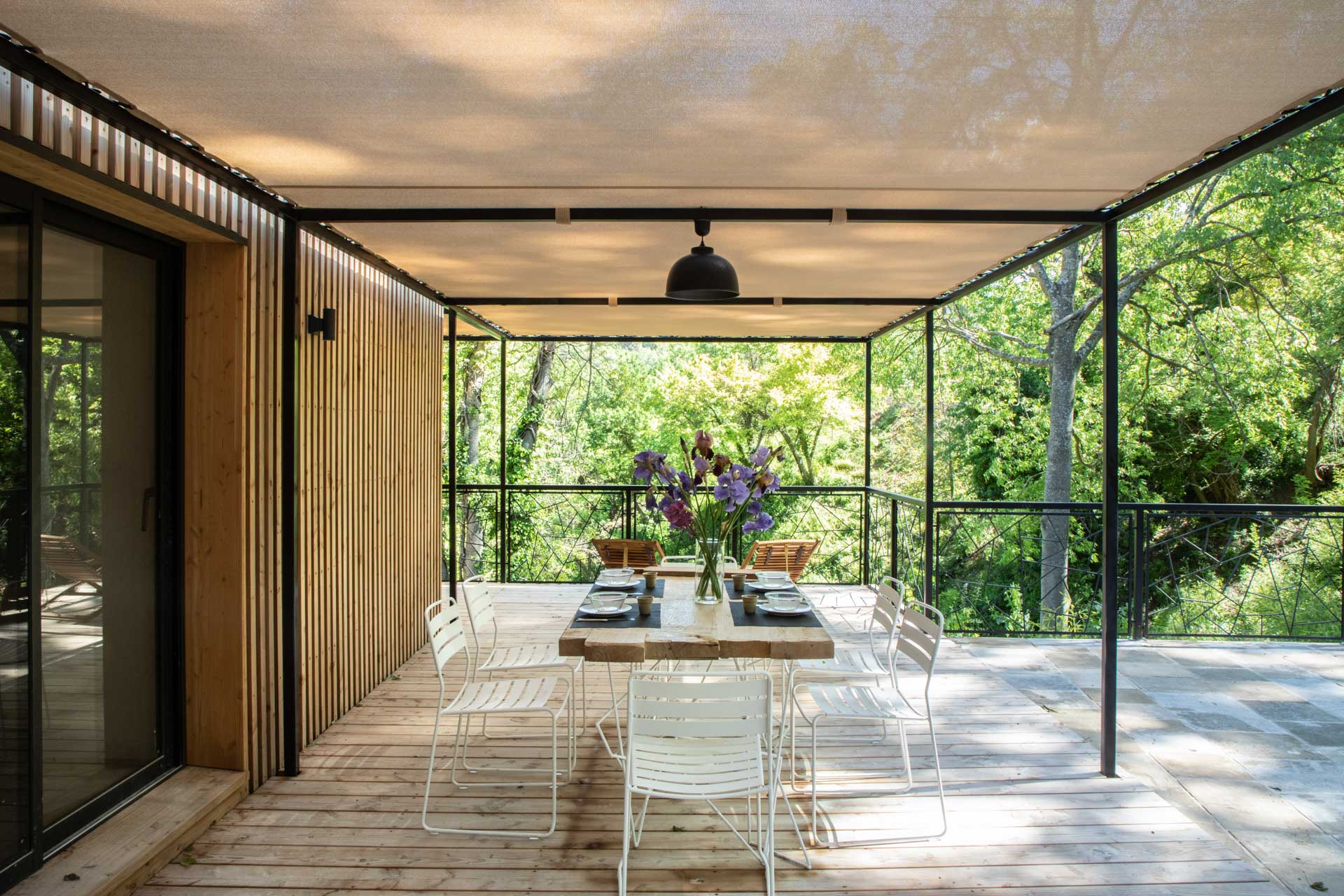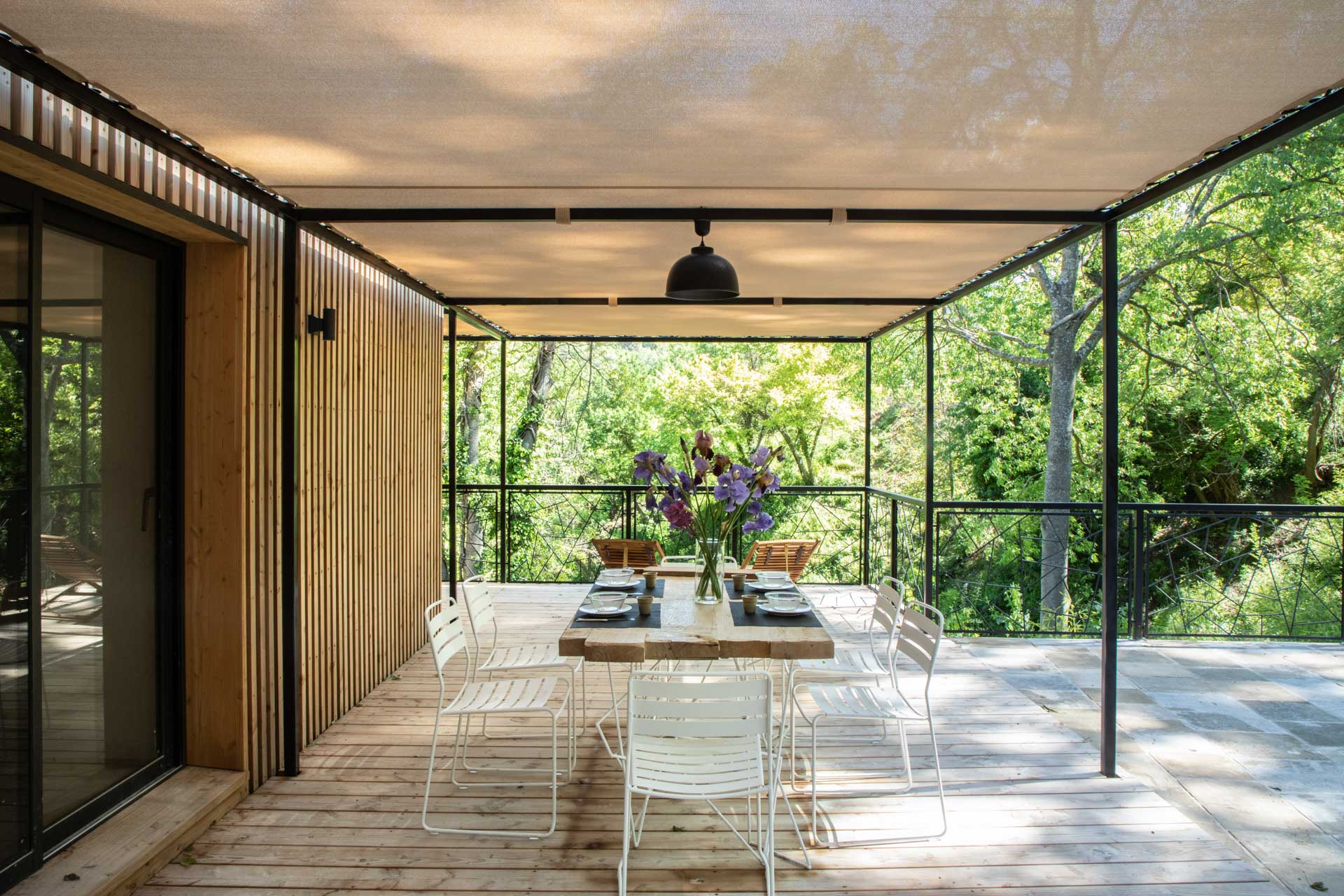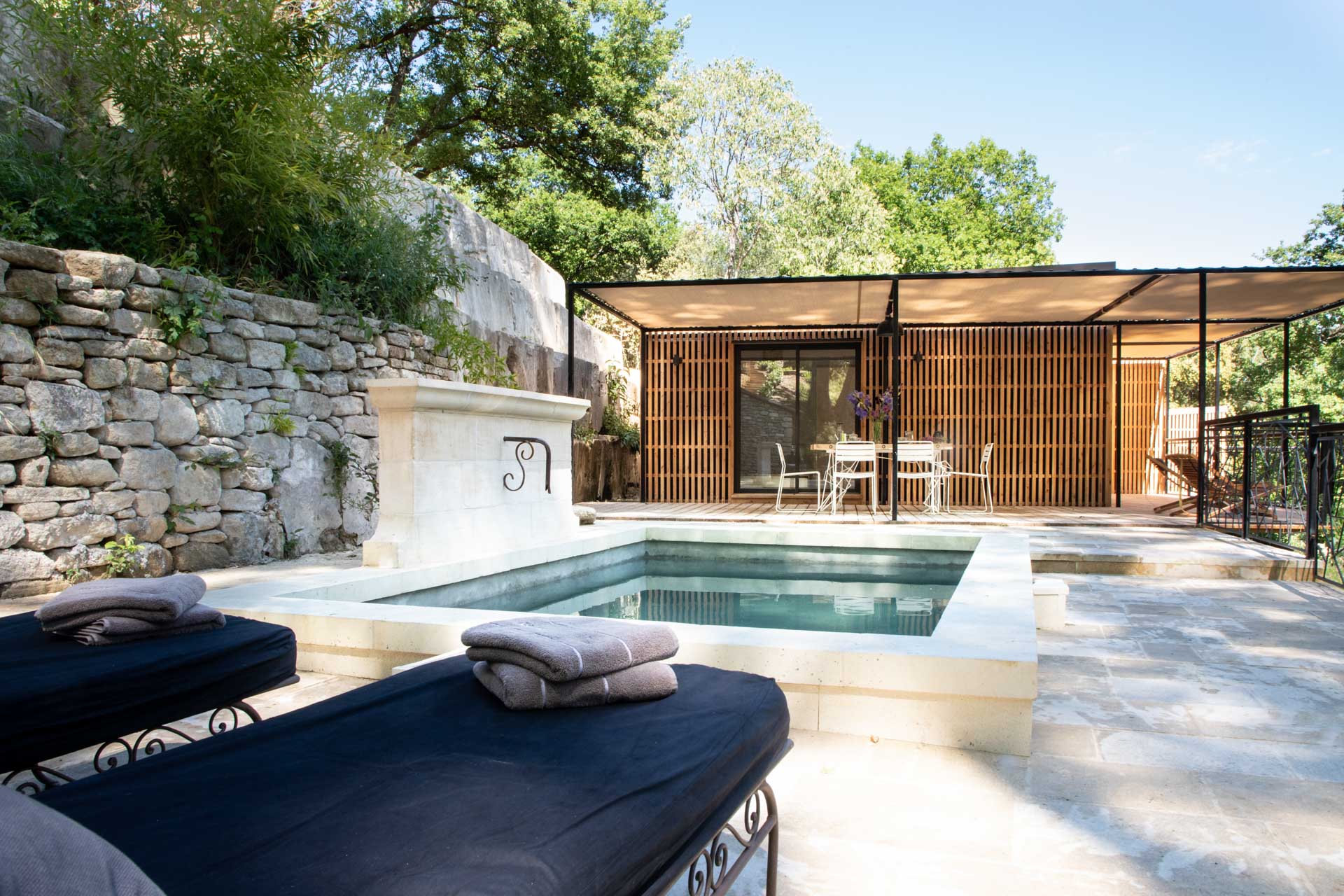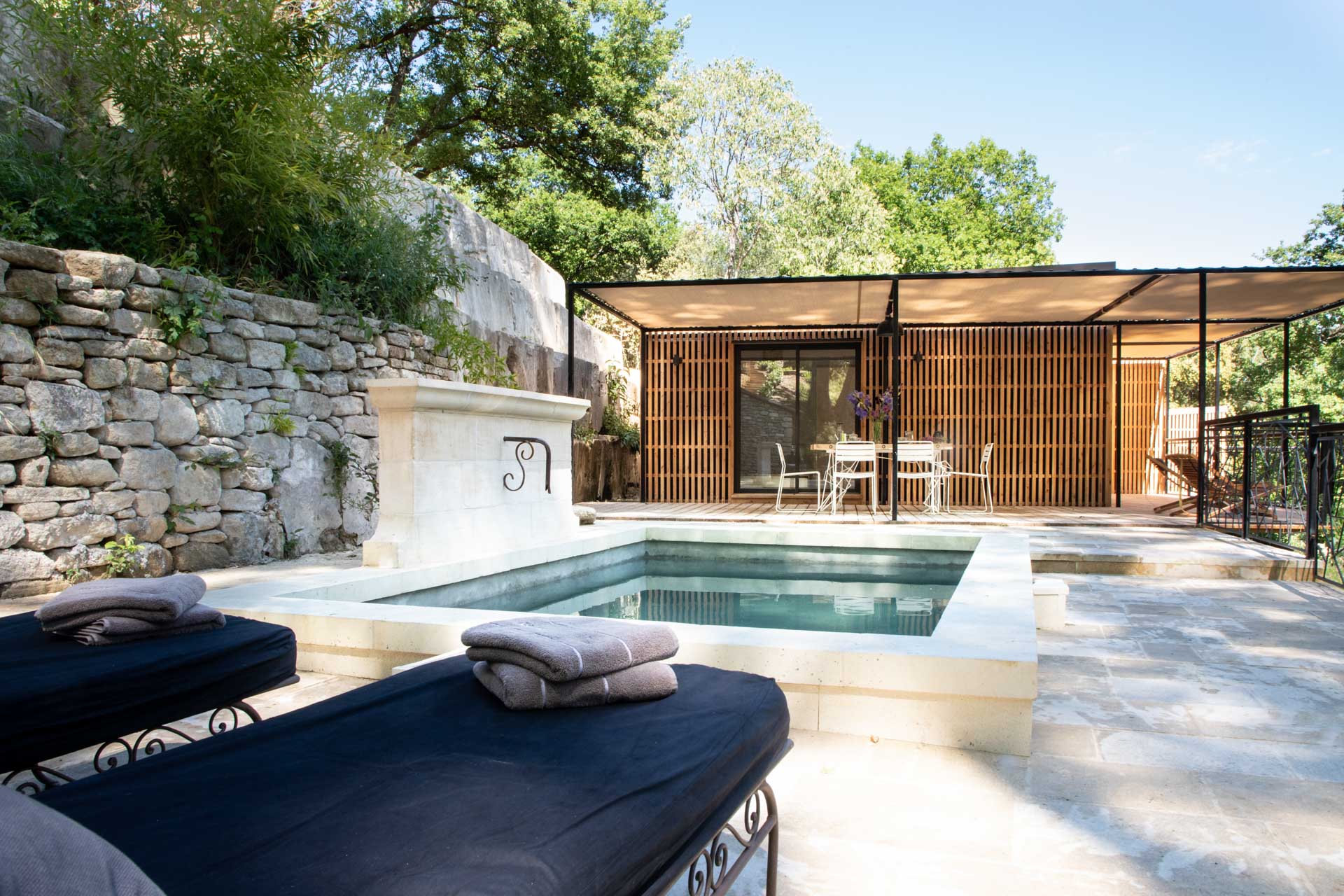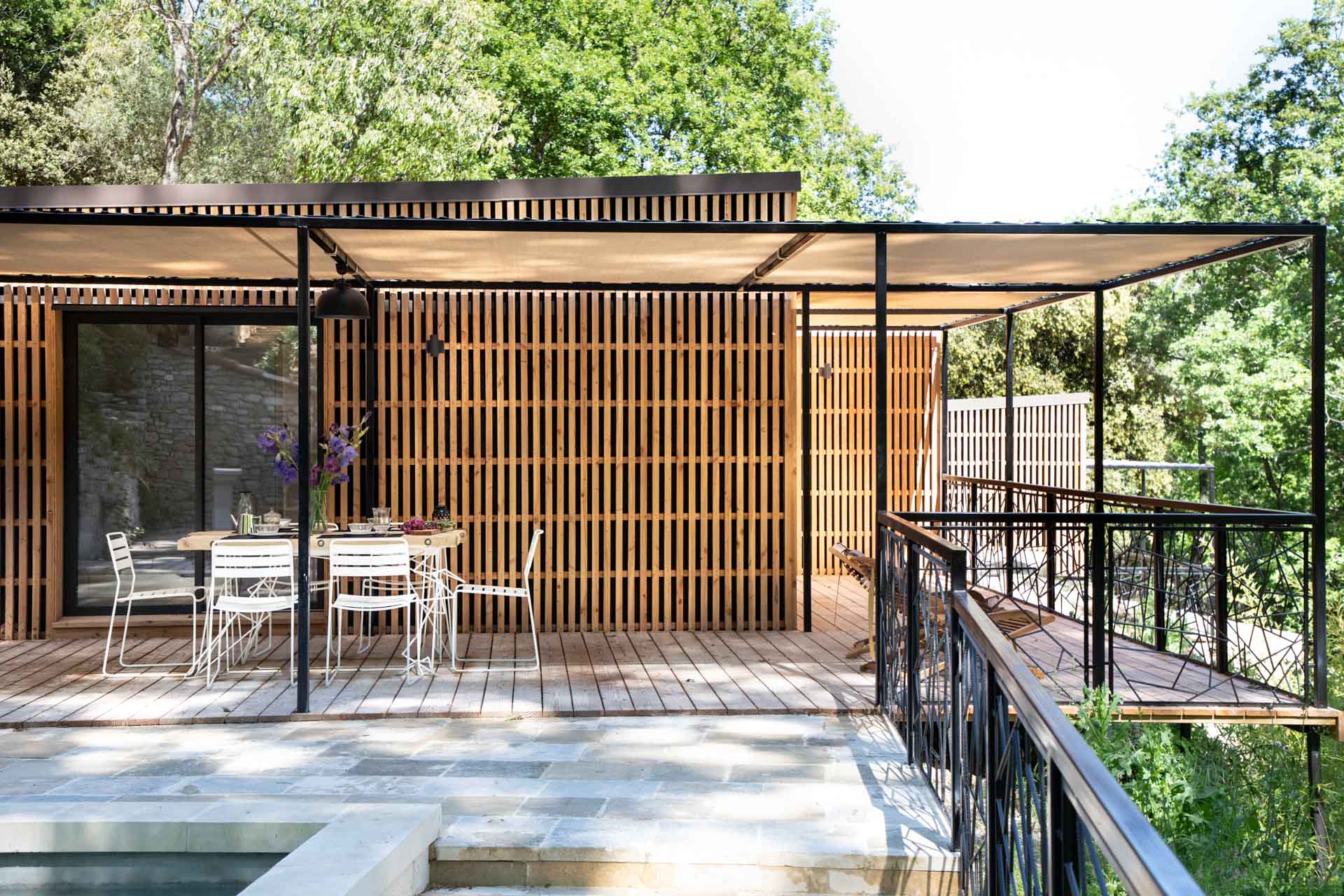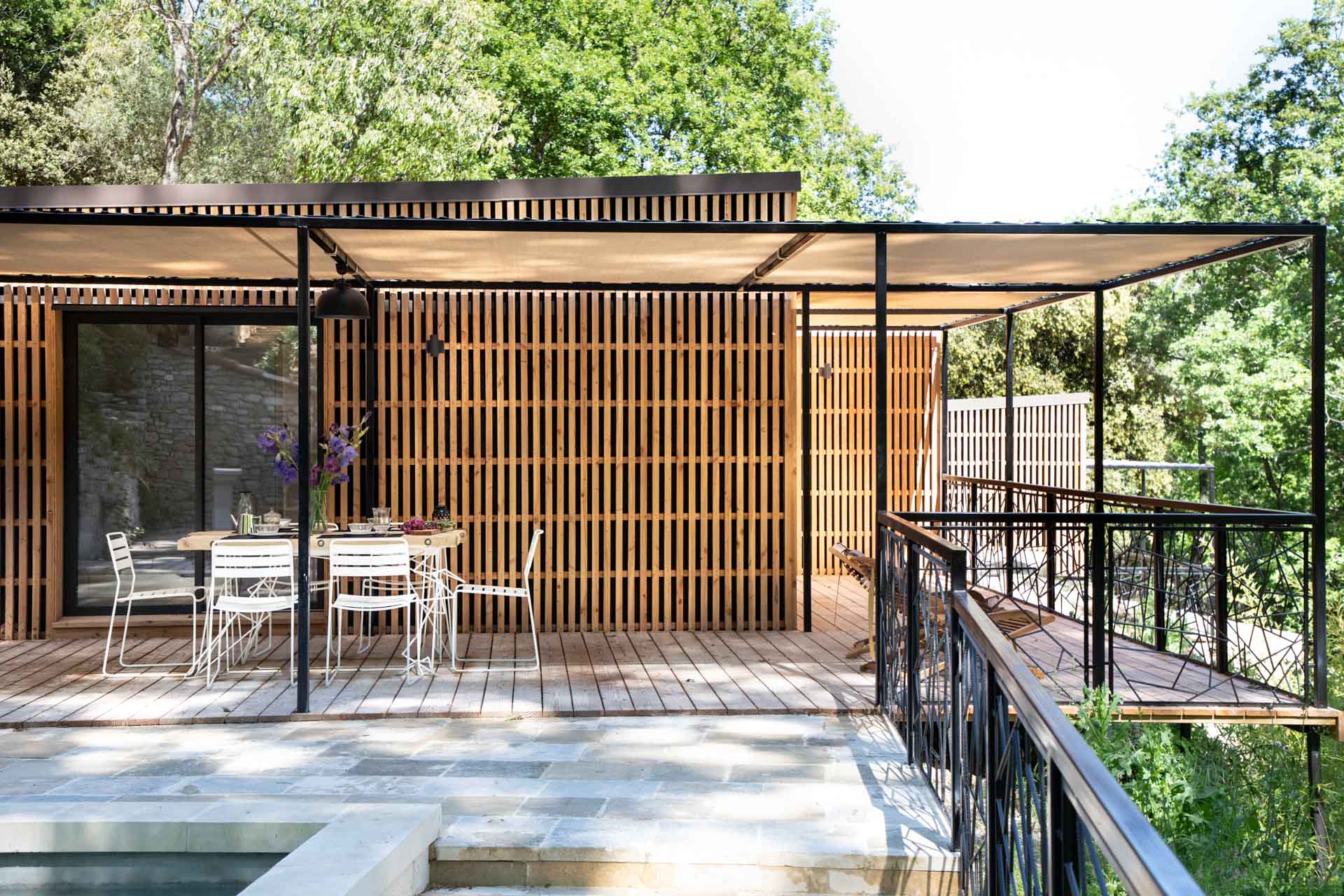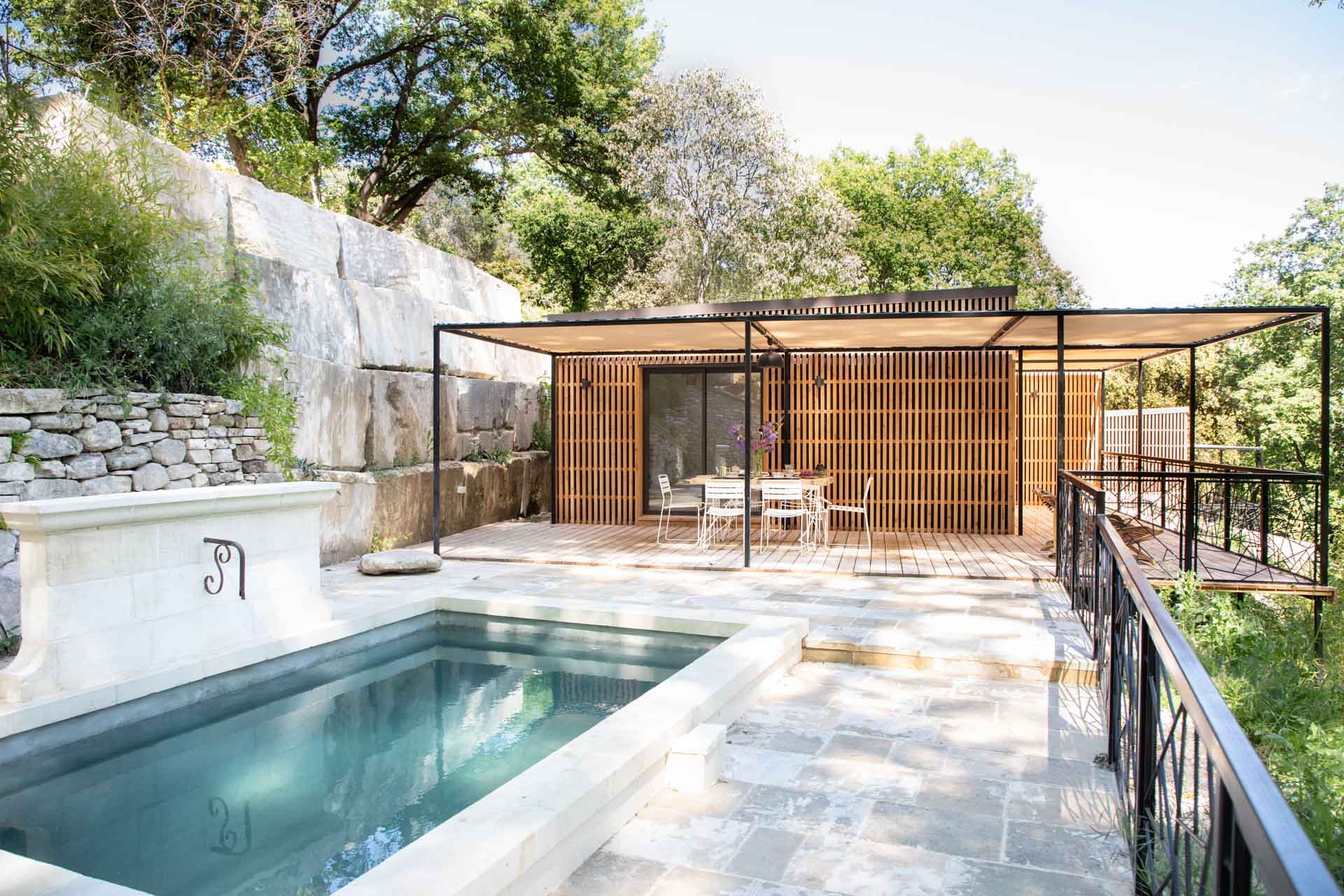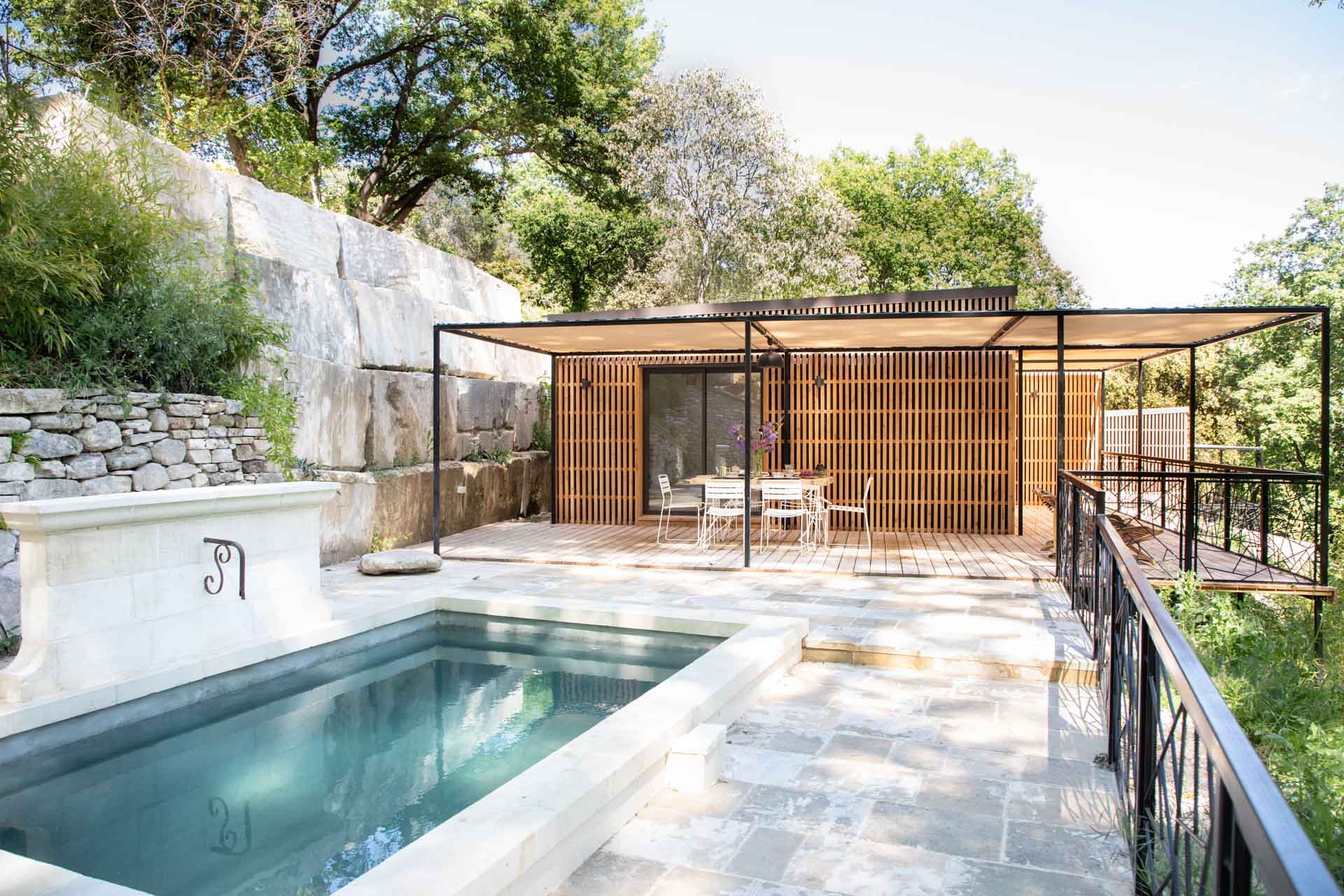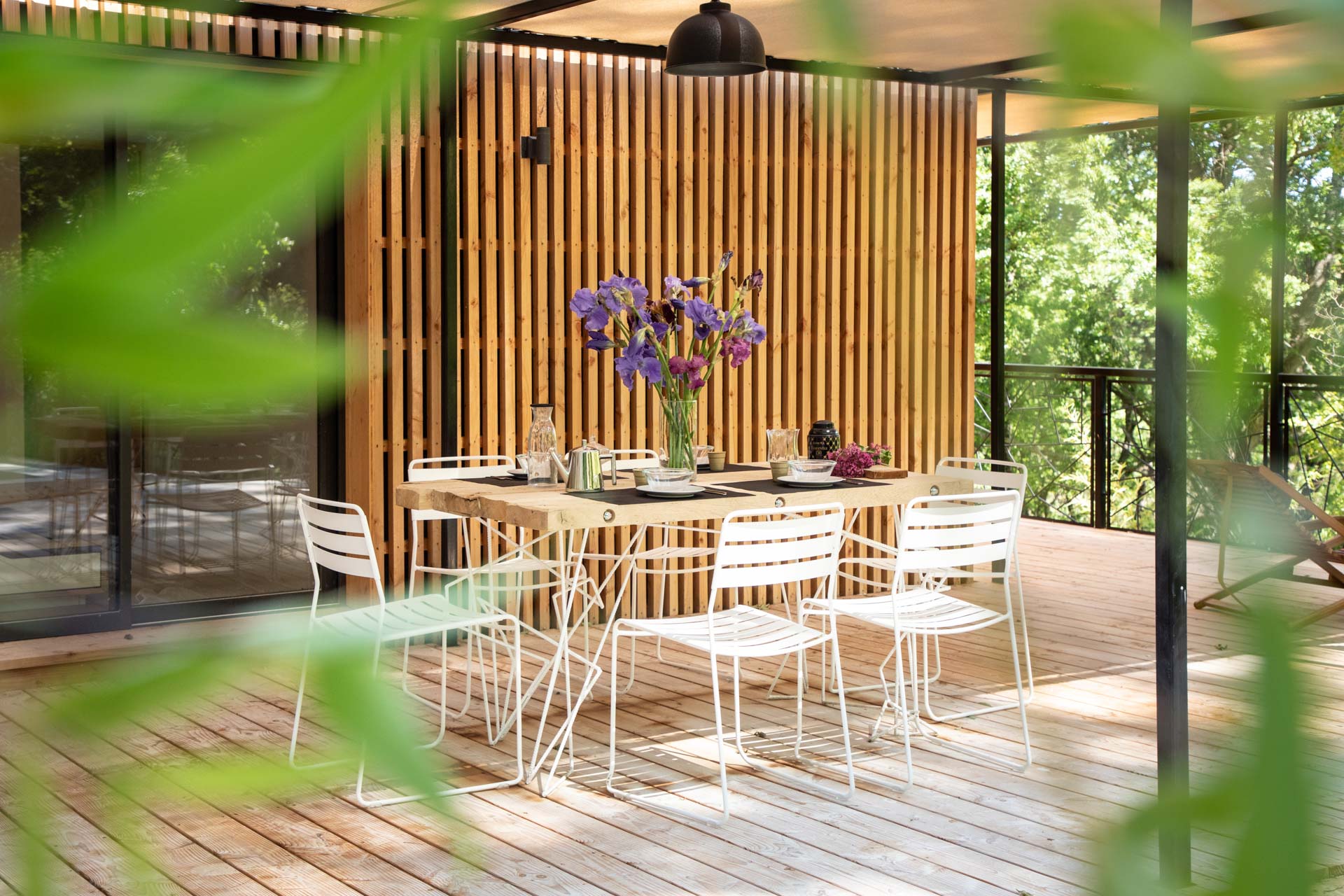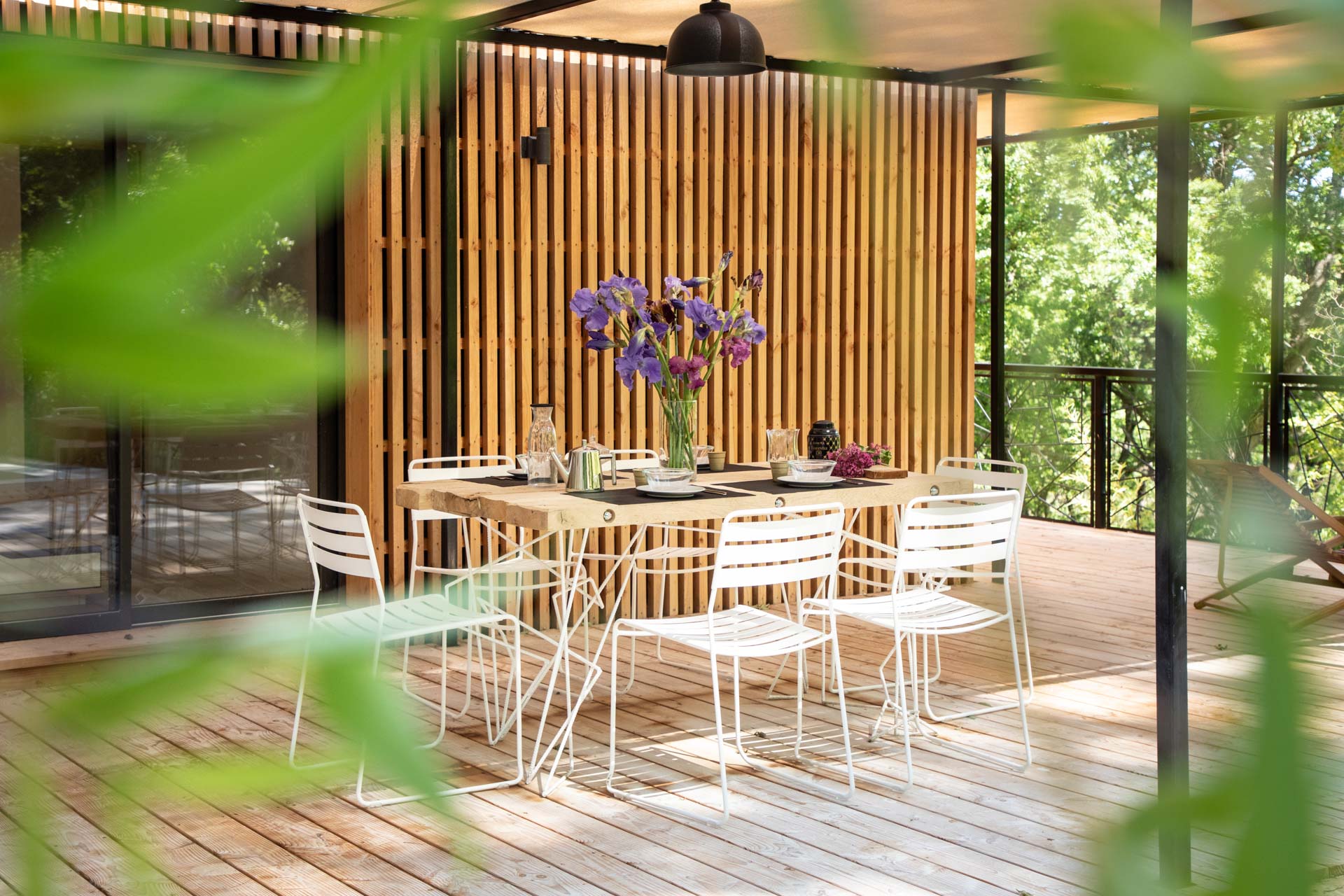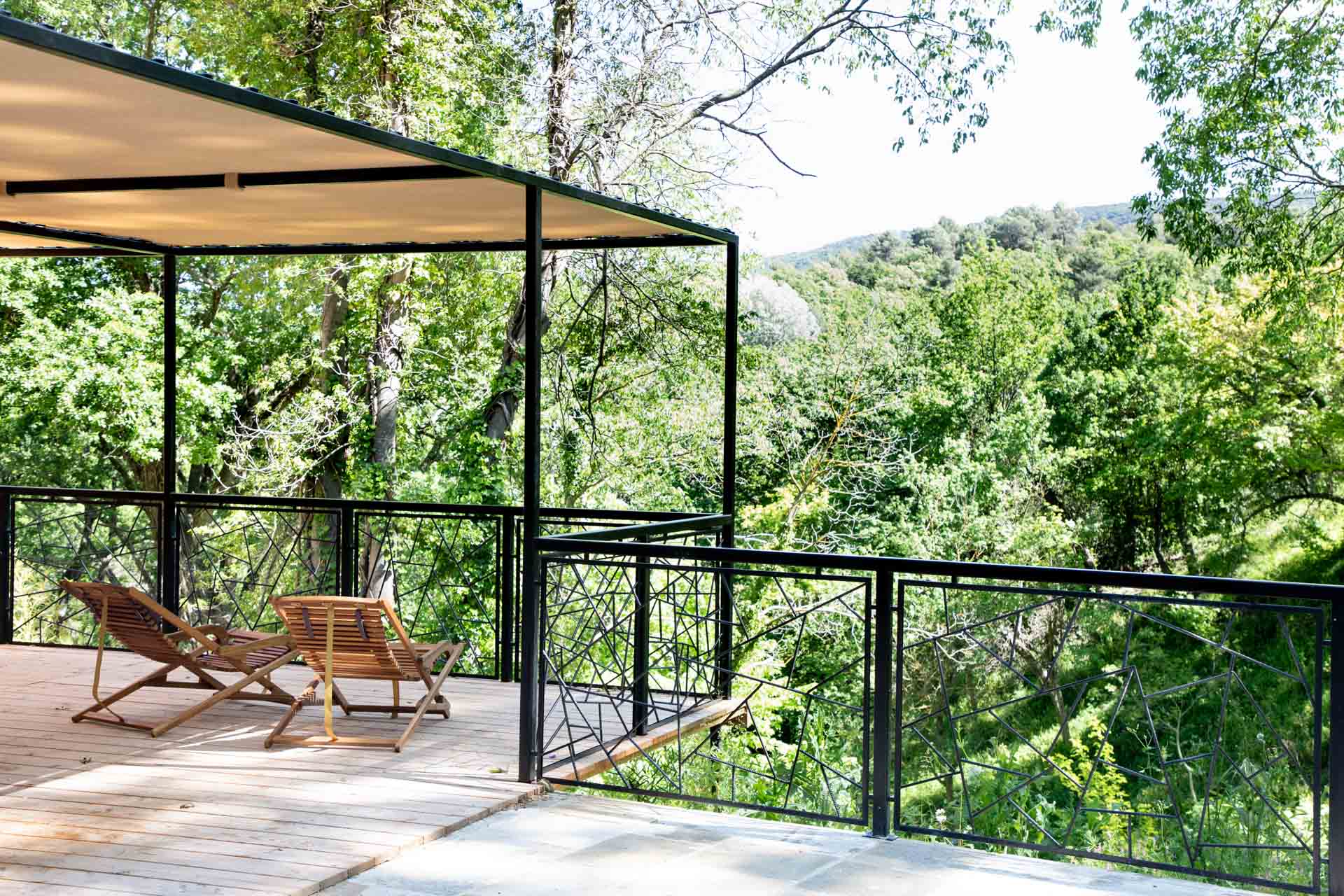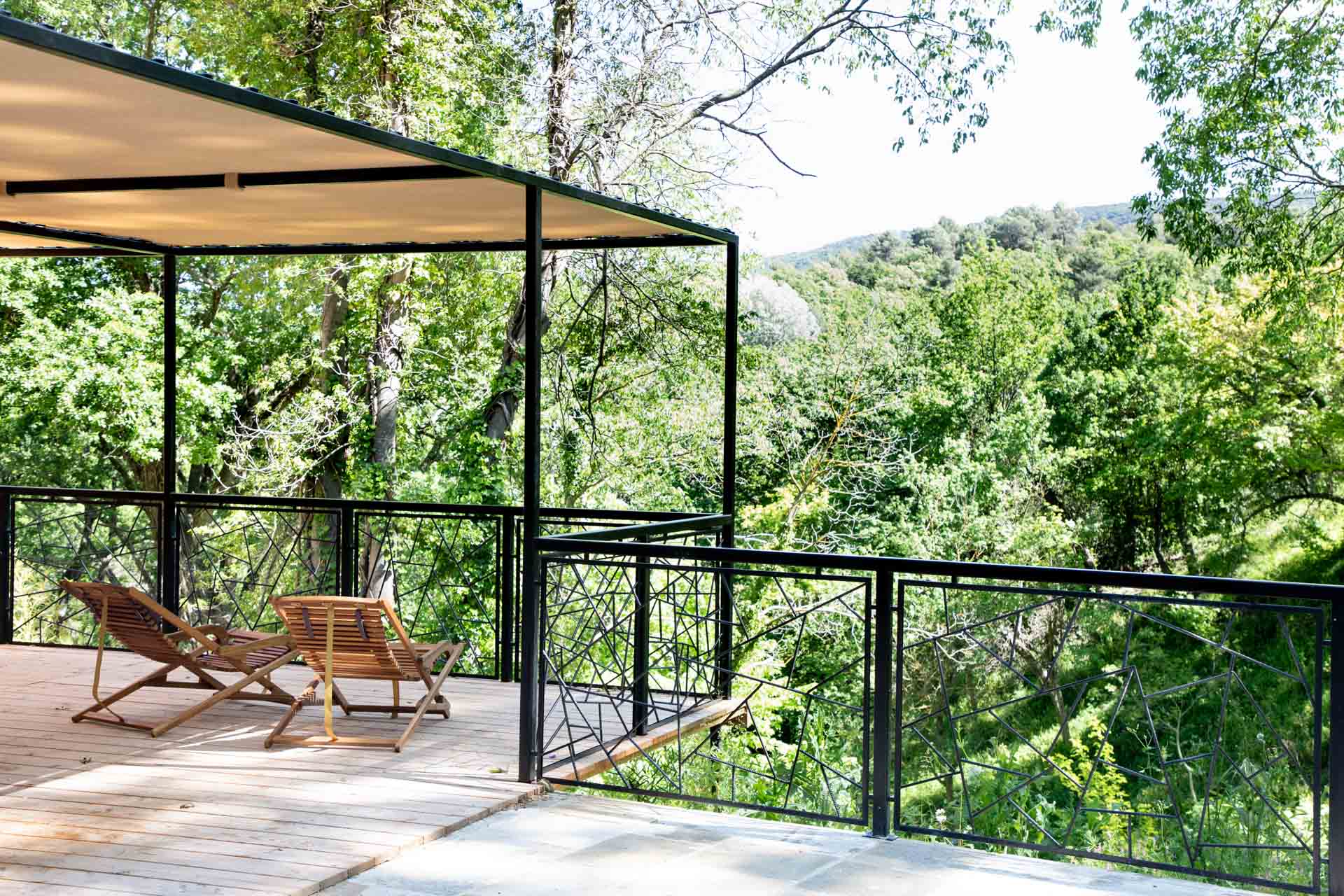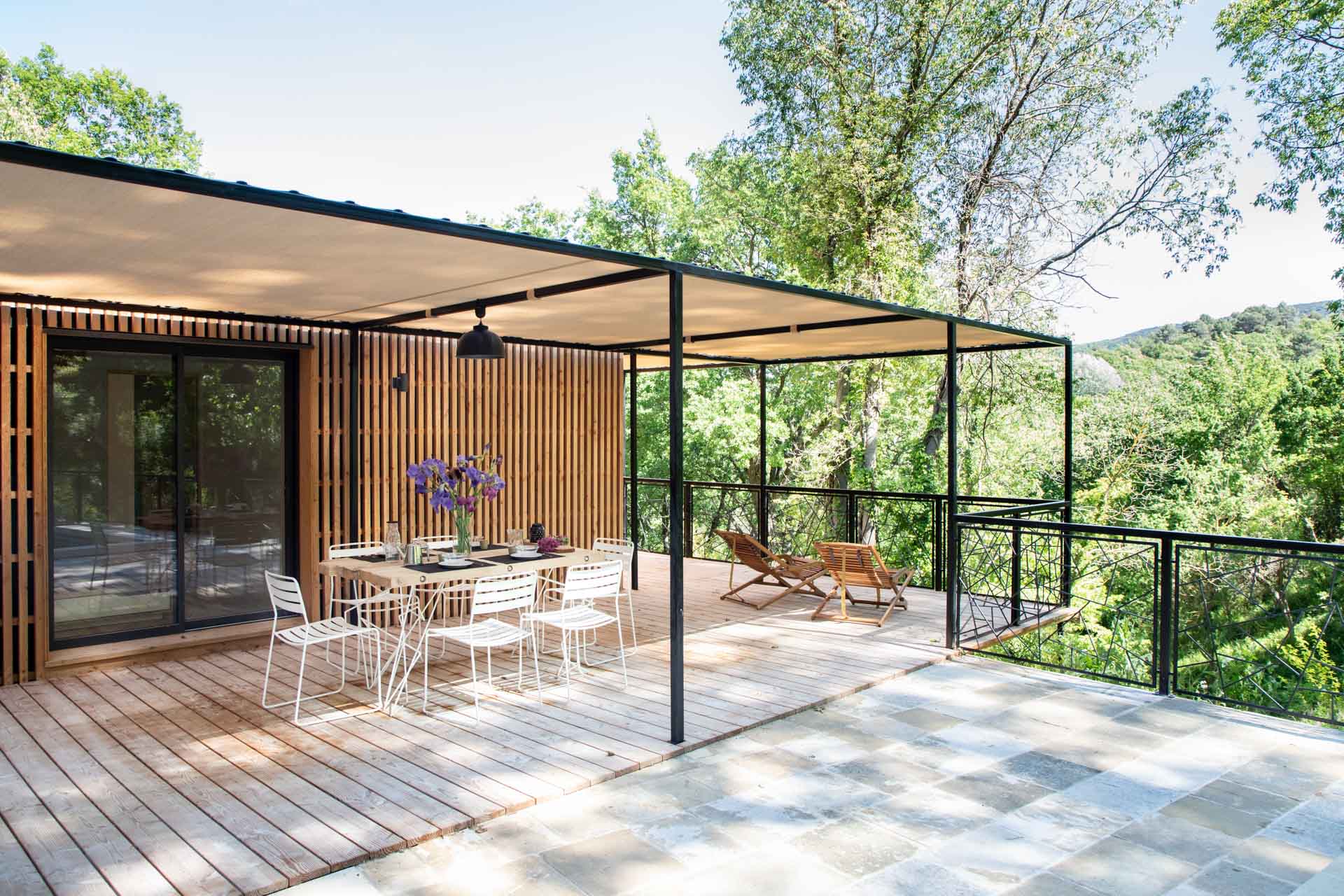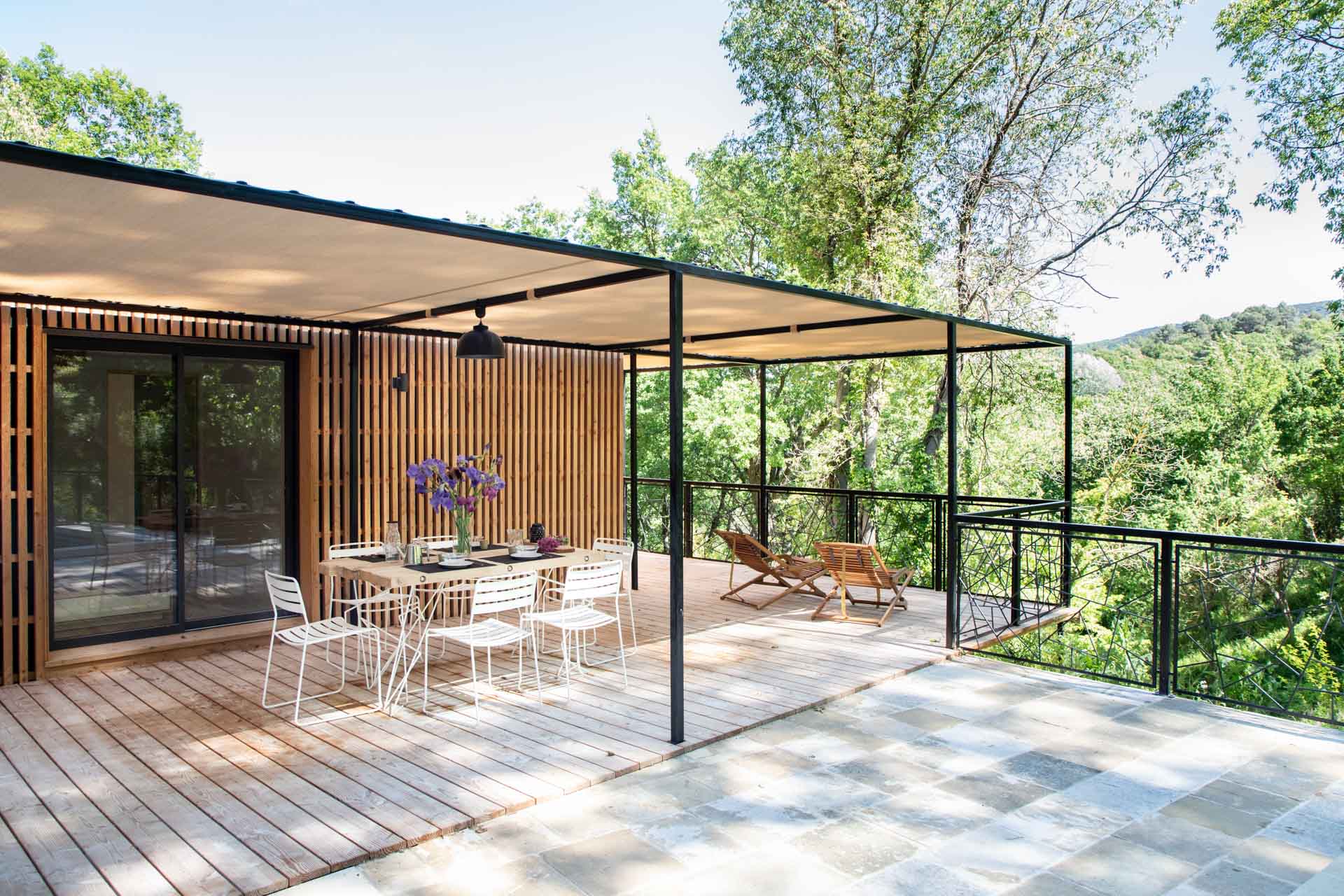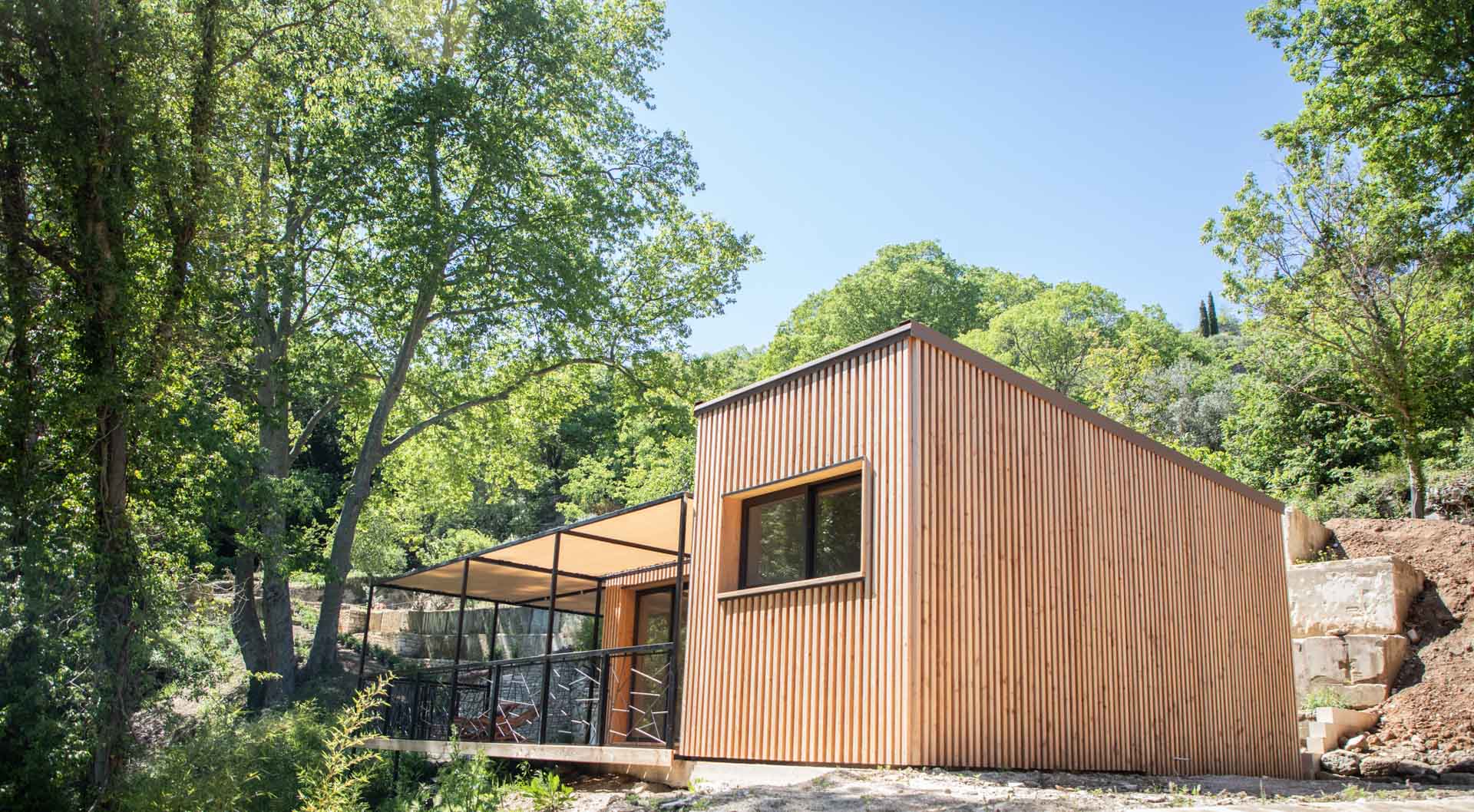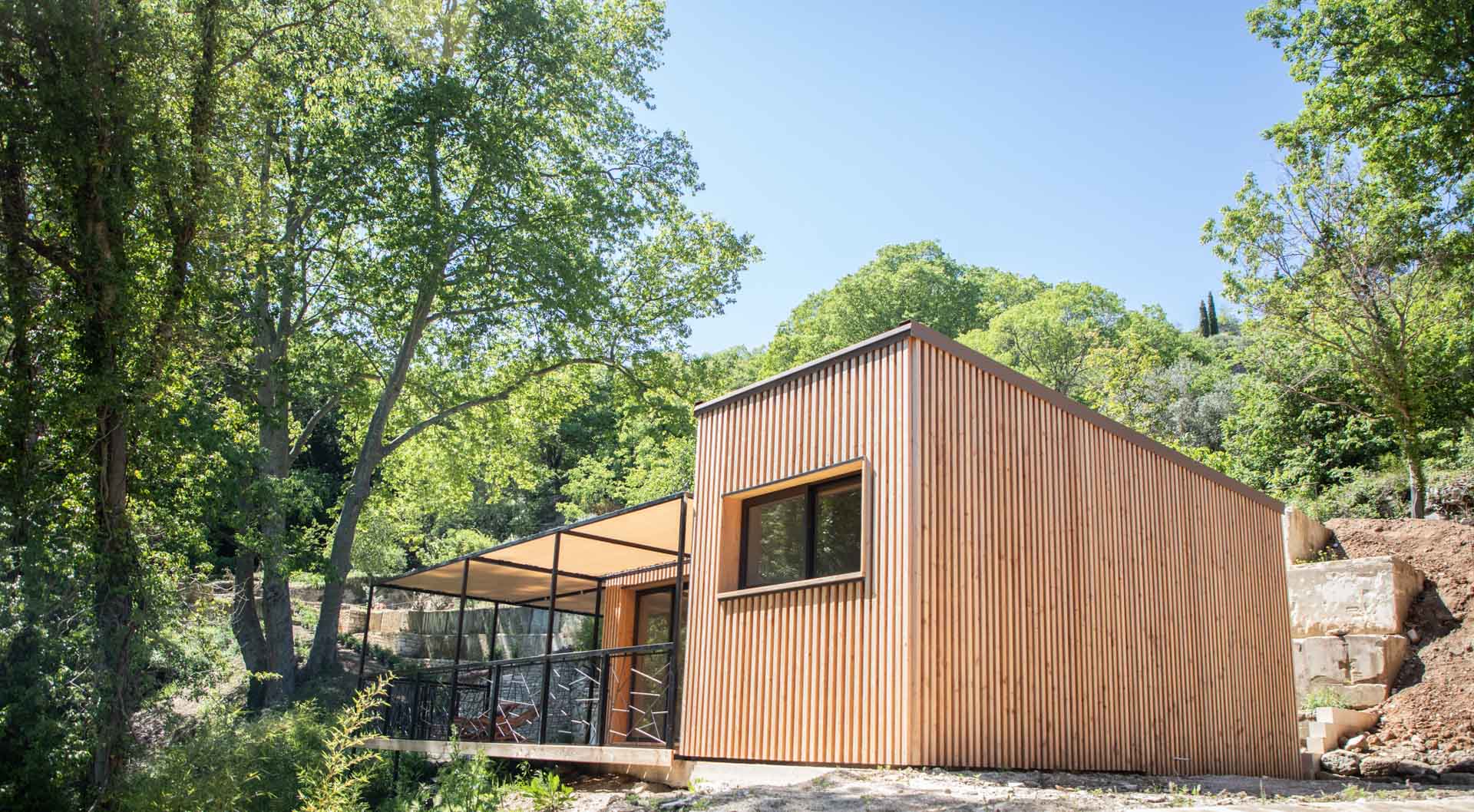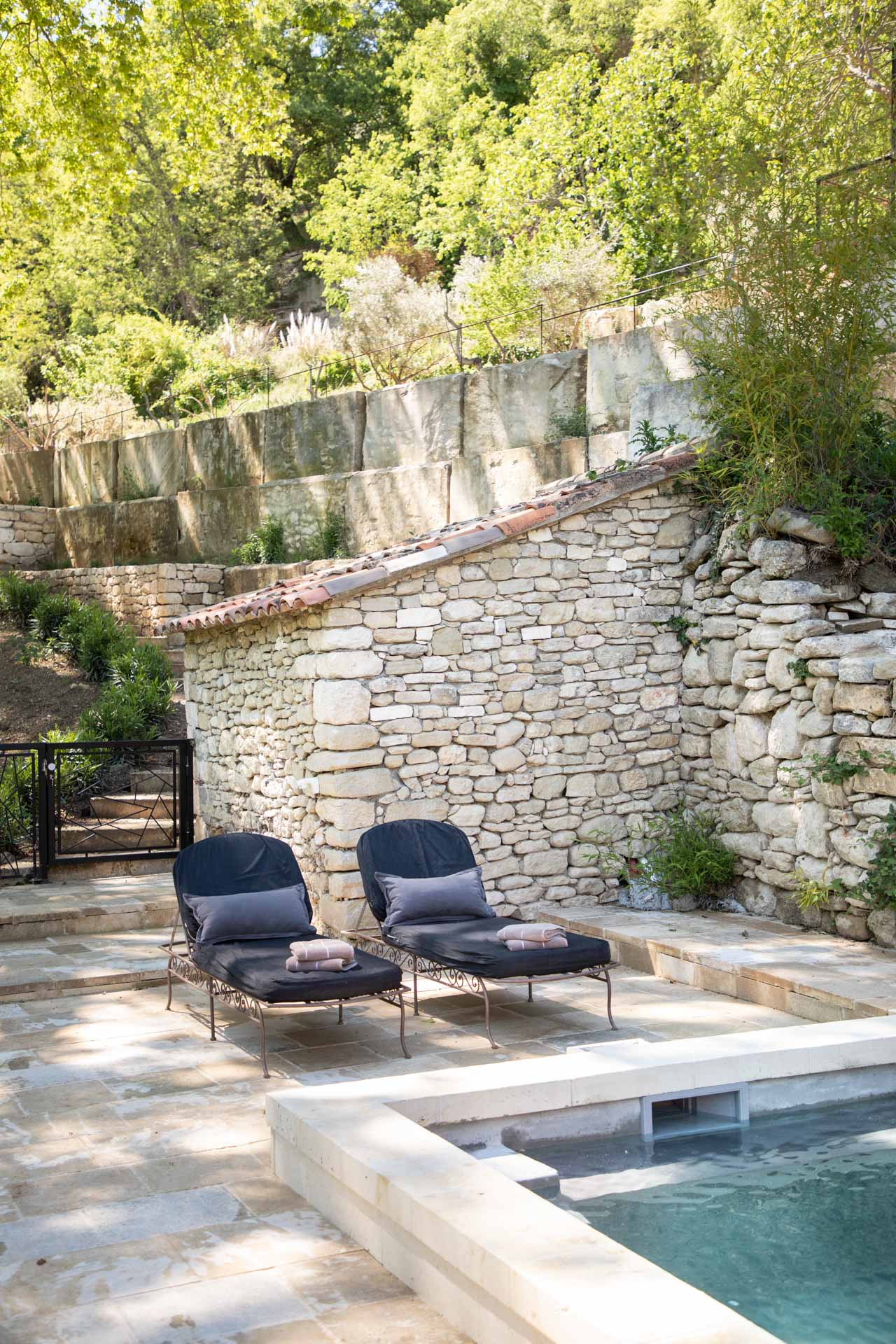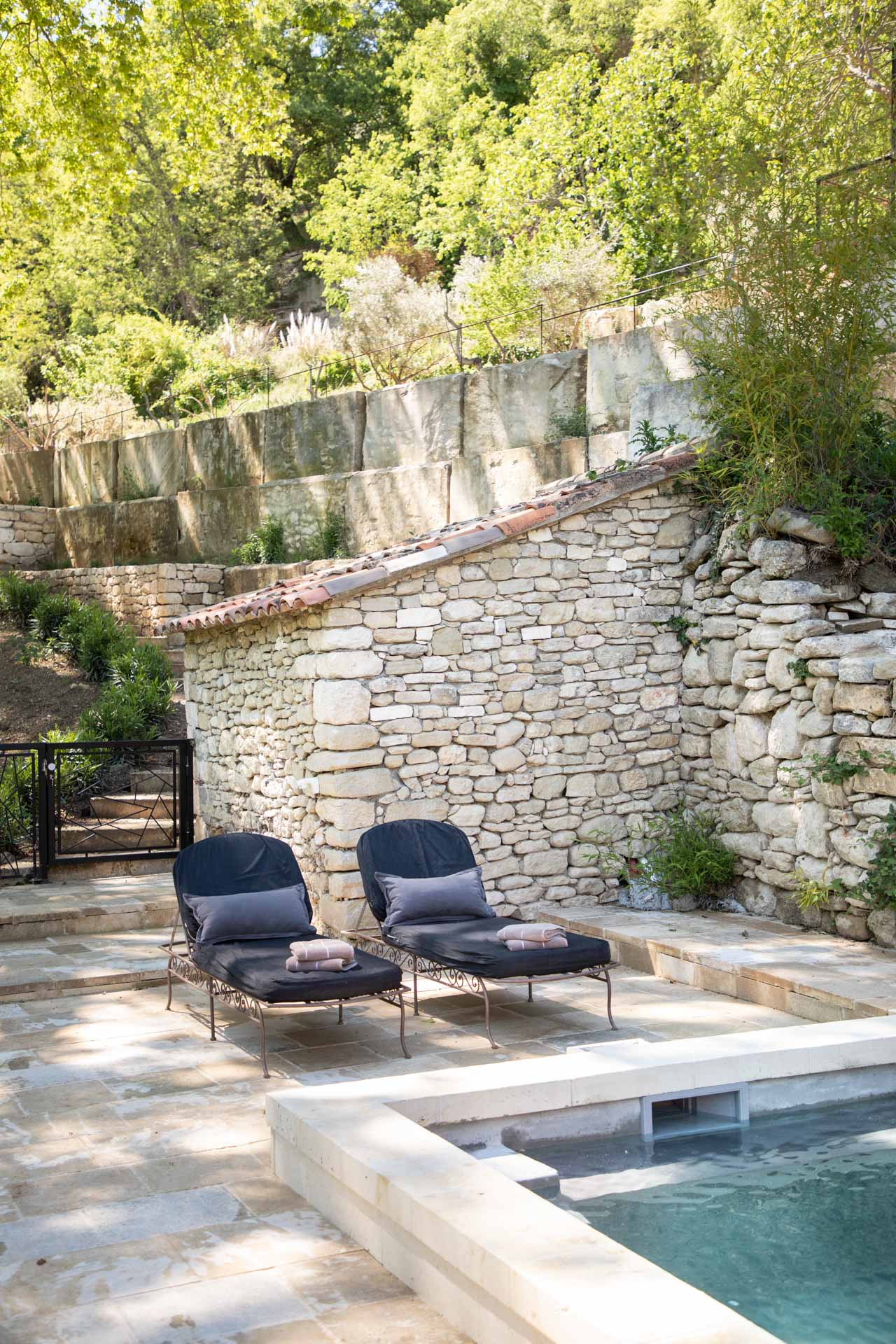 LesCabanesDeLaFontaine-CabanePlatane-011
LesCabanesDeLaFontaine-CabanePlatane-010
LesCabanesDeLaFontaine-CabanePlatane-09
LesCabanesDeLaFontaine-CabanePlatane-08
LesCabanesDeLaFontaine-CabanePlatane-07
LesCabanesDeLaFontaine-CabanePlatane-06
LesCabanesDeLaFontaine-CabanePlatane-05
LesCabanesDeLaFontaine-CabanePlatane-04
LesCabanesDeLaFontaine-CabanePlatane-03
LesCabanesDeLaFontaine-CabanePlatane-02
LesCabanesDeLaFontaine-CabanePlatane-01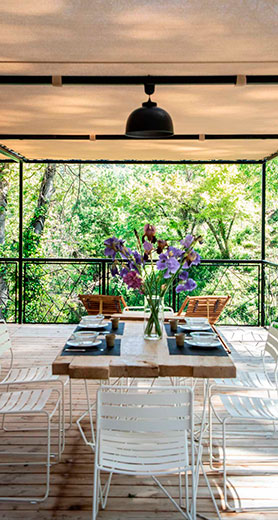 At the foot of a remarkable plane tree that is more than a hundred years old, this unusual cabin consists of a structure made from reconverted maritime containers, and French wooden cladding.
It offers a complete immersion in nature: awakening to the songs of the birds, before the cicadas take over in the rising heat.
From the terrace, you can taste the freshness of the shade of the tall trees, lulled by the sound of the water flowing from the fountain.
With a contemporary aesthetic, this exceptional cabin can accommodate 4 people (in two bedrooms), and offers all the comforts necessary for perfect relaxation: a living room with a TV and Internet connection, a kitchen equipped, a bathroom with shower, air conditioning, an exclusive wooden terrace, a barbecue, a self-service washing machine, a private water point …
On-site parking is provided.
Lacoste, village of the Marquis de Sade, invites you to take a stroll and can be visited on foot to discover its medieval streets, its Renaissance doors and windows, its ramparts and the ruins of its castle.
AVAILABILITY AND RESERVATION REQUEST