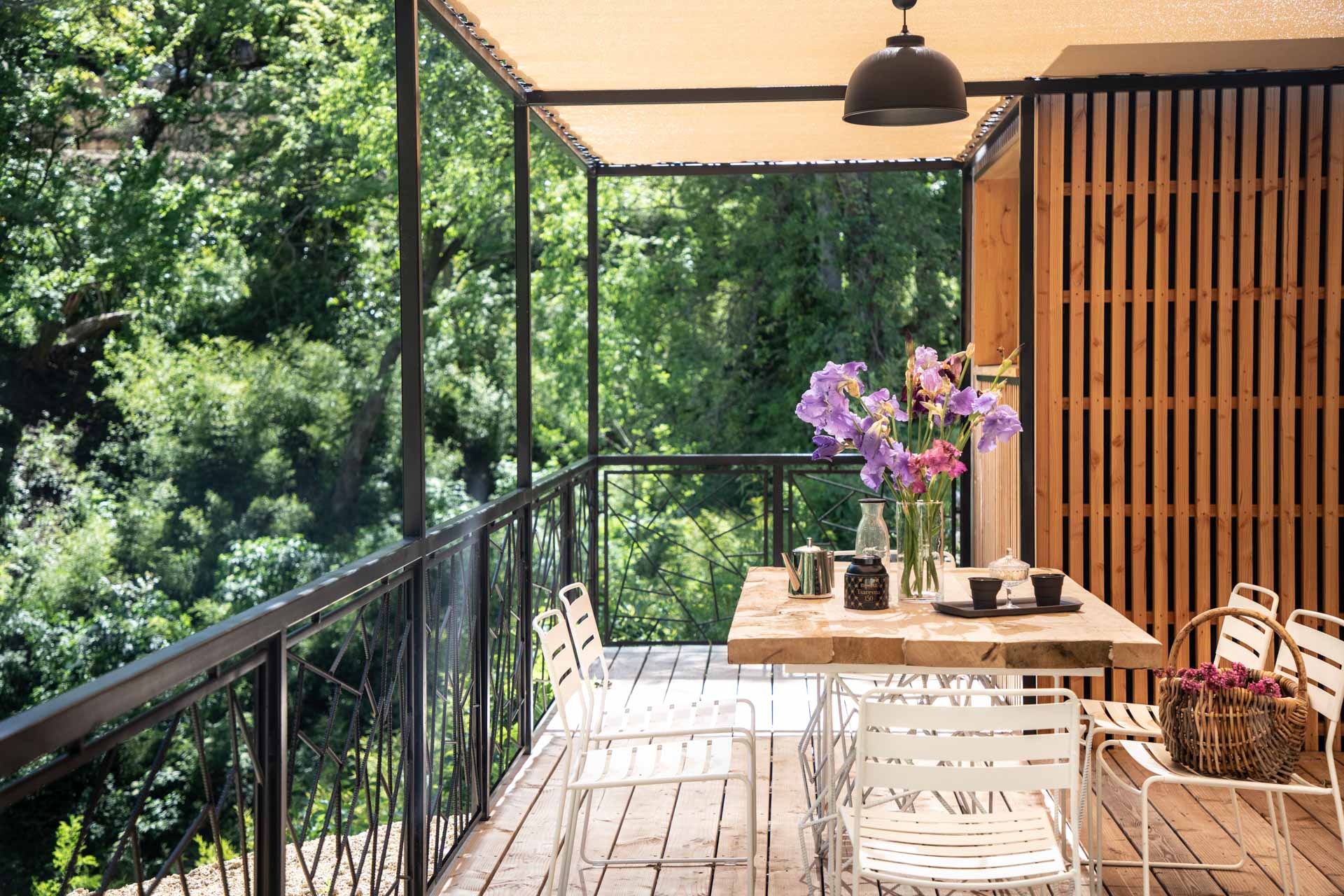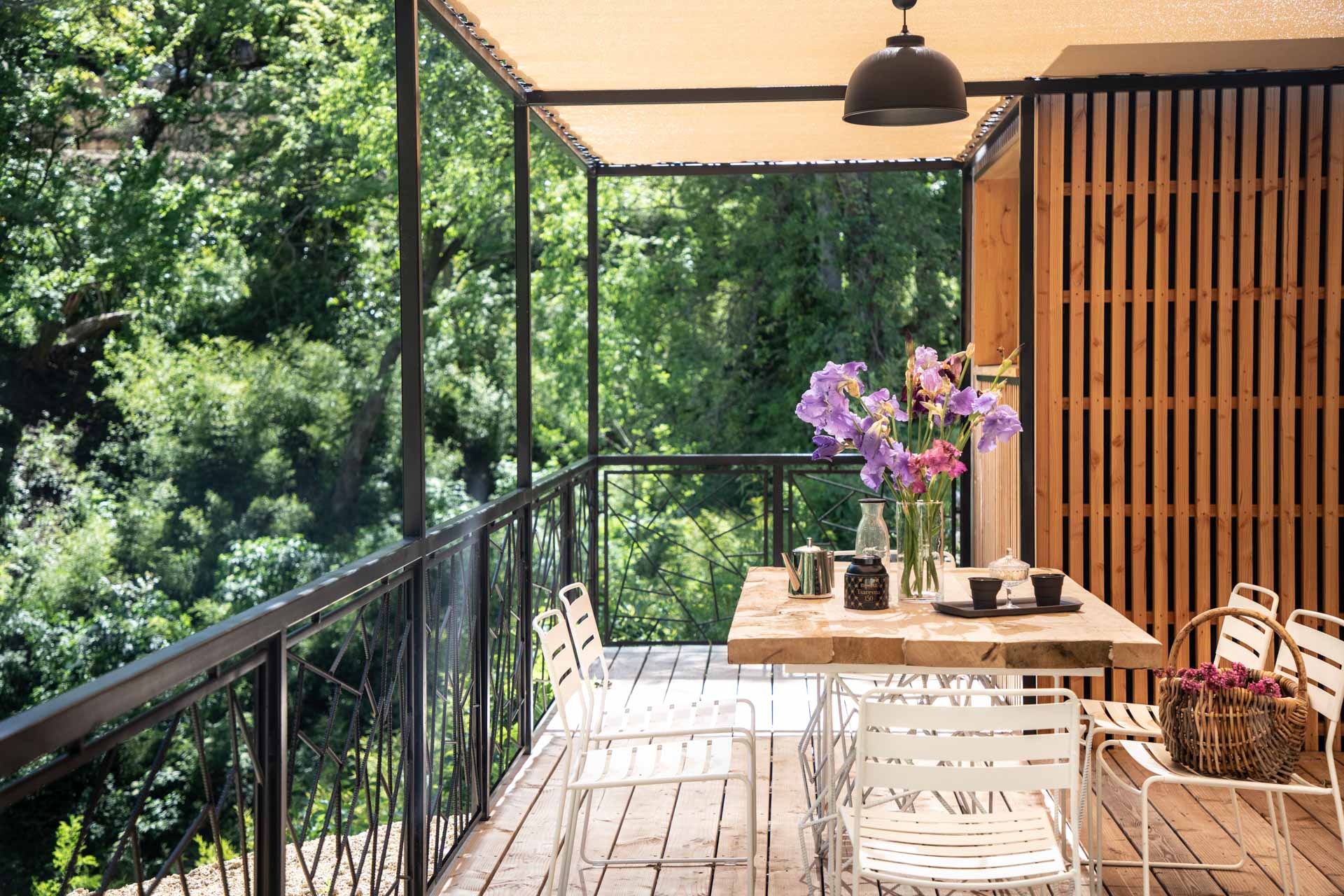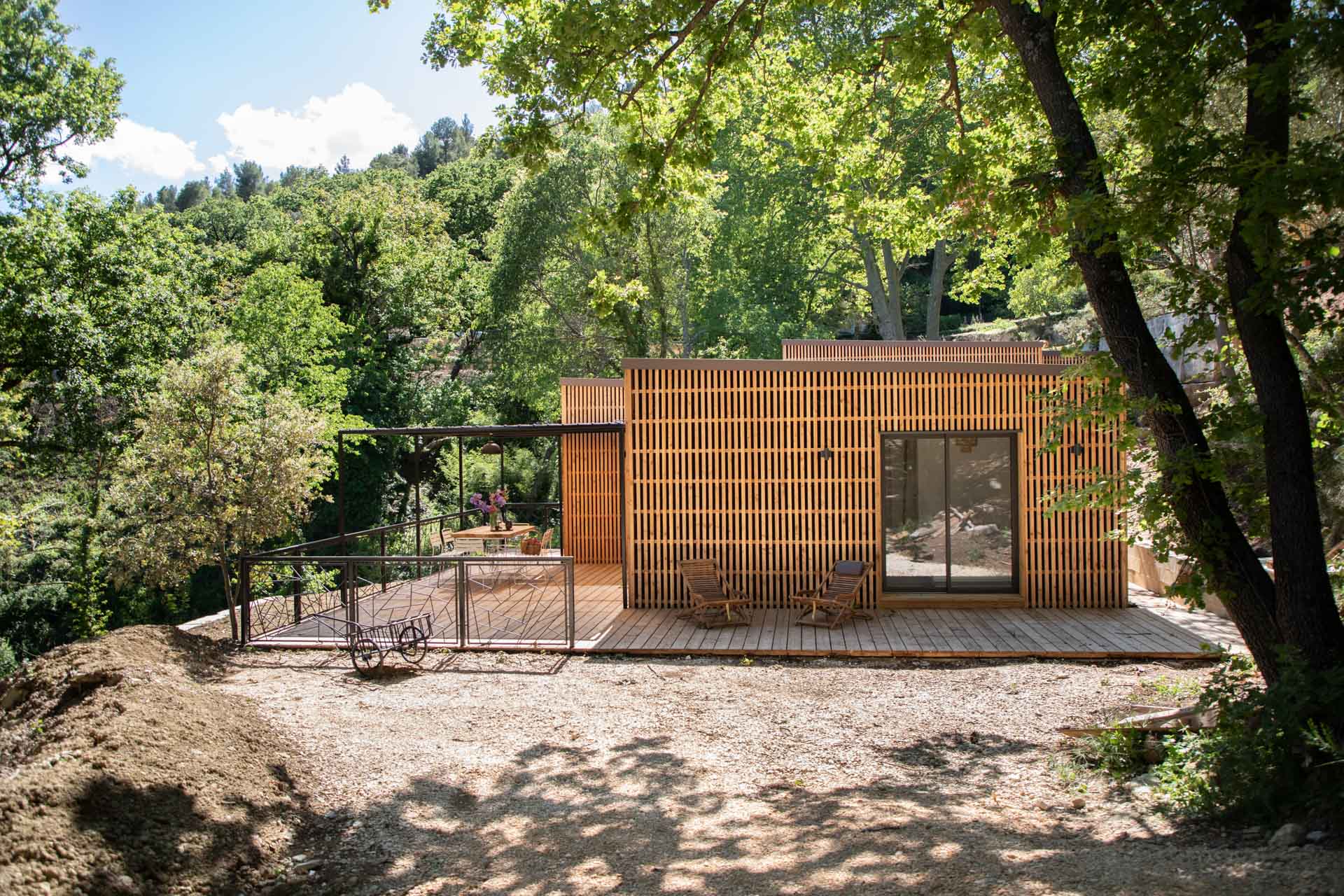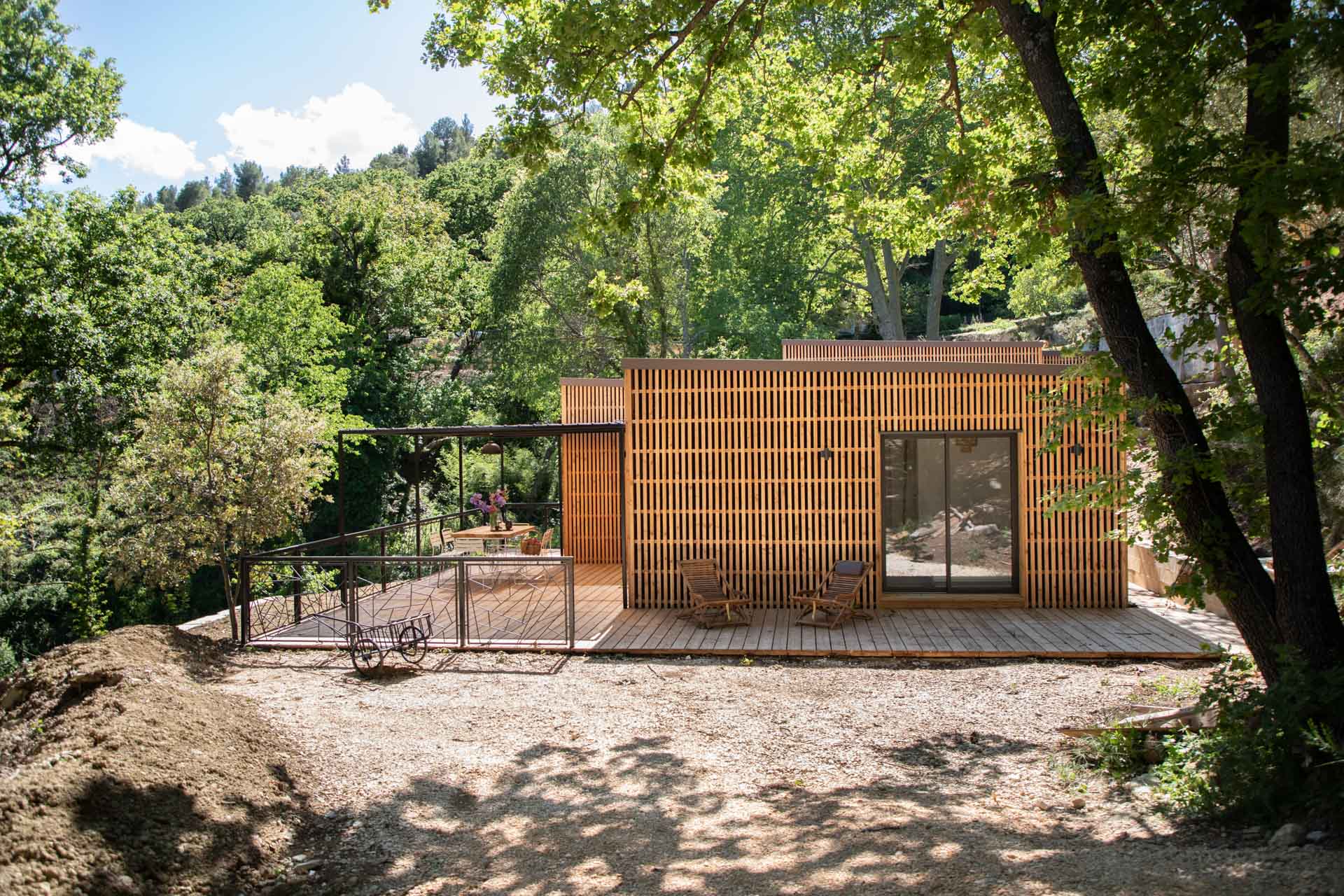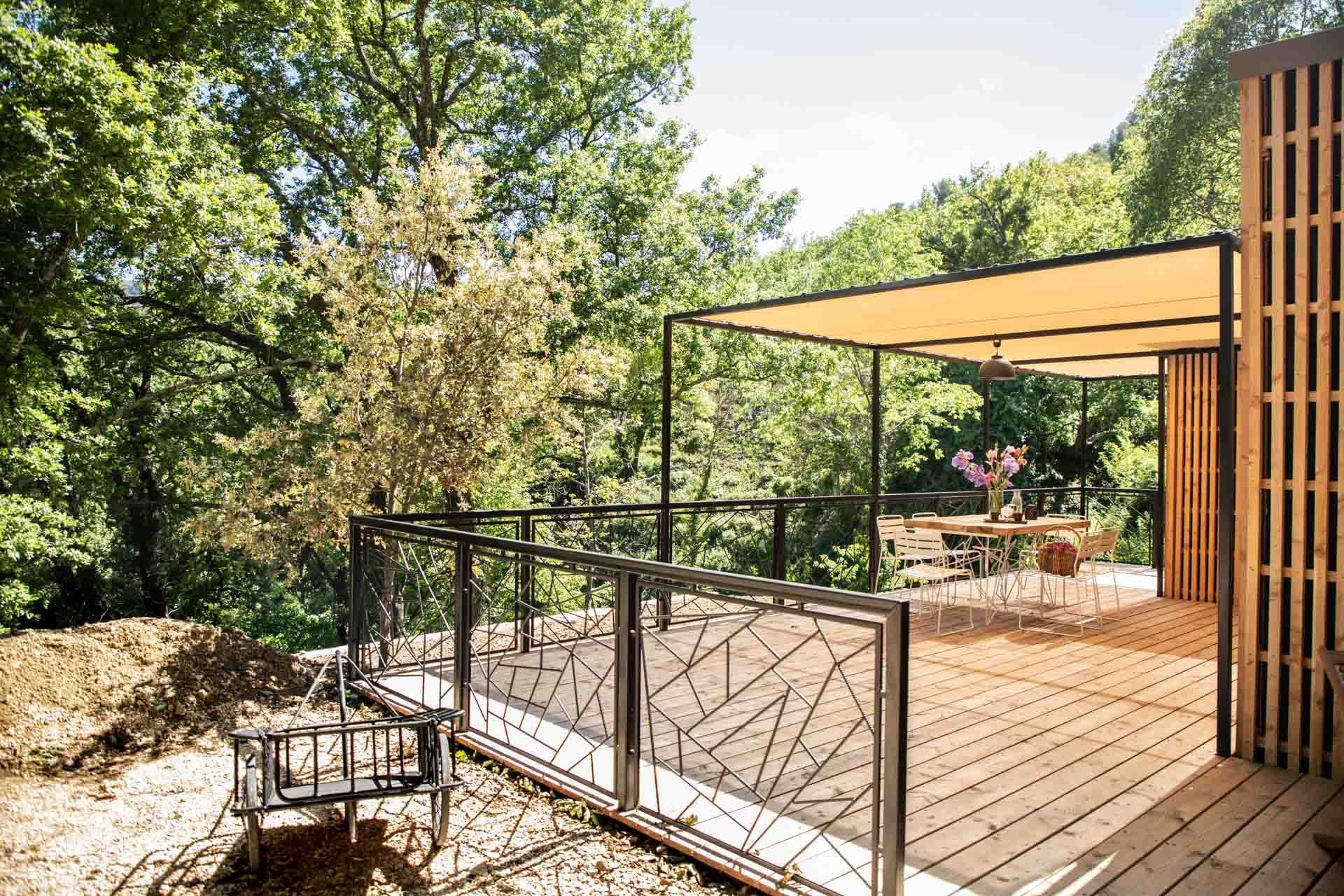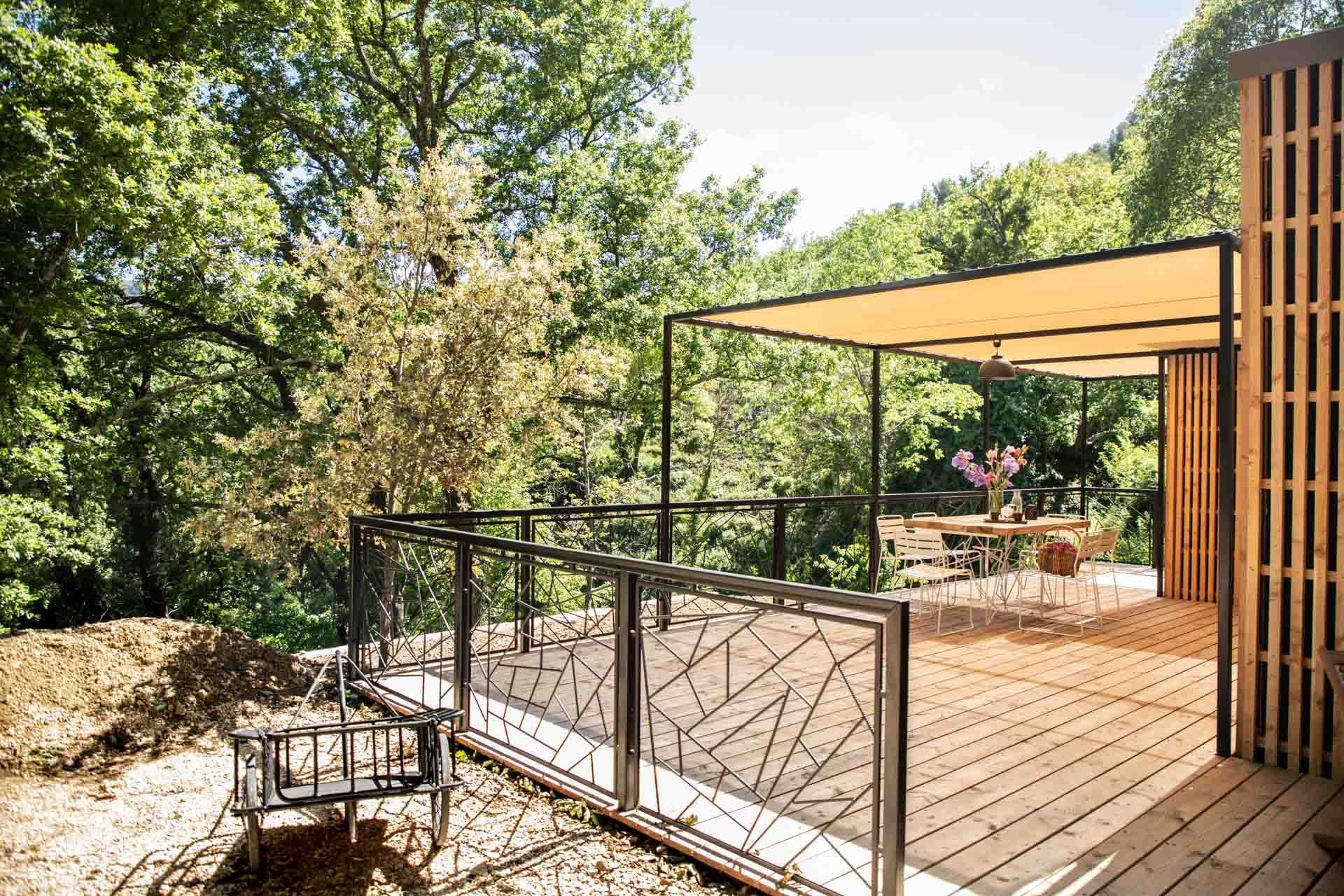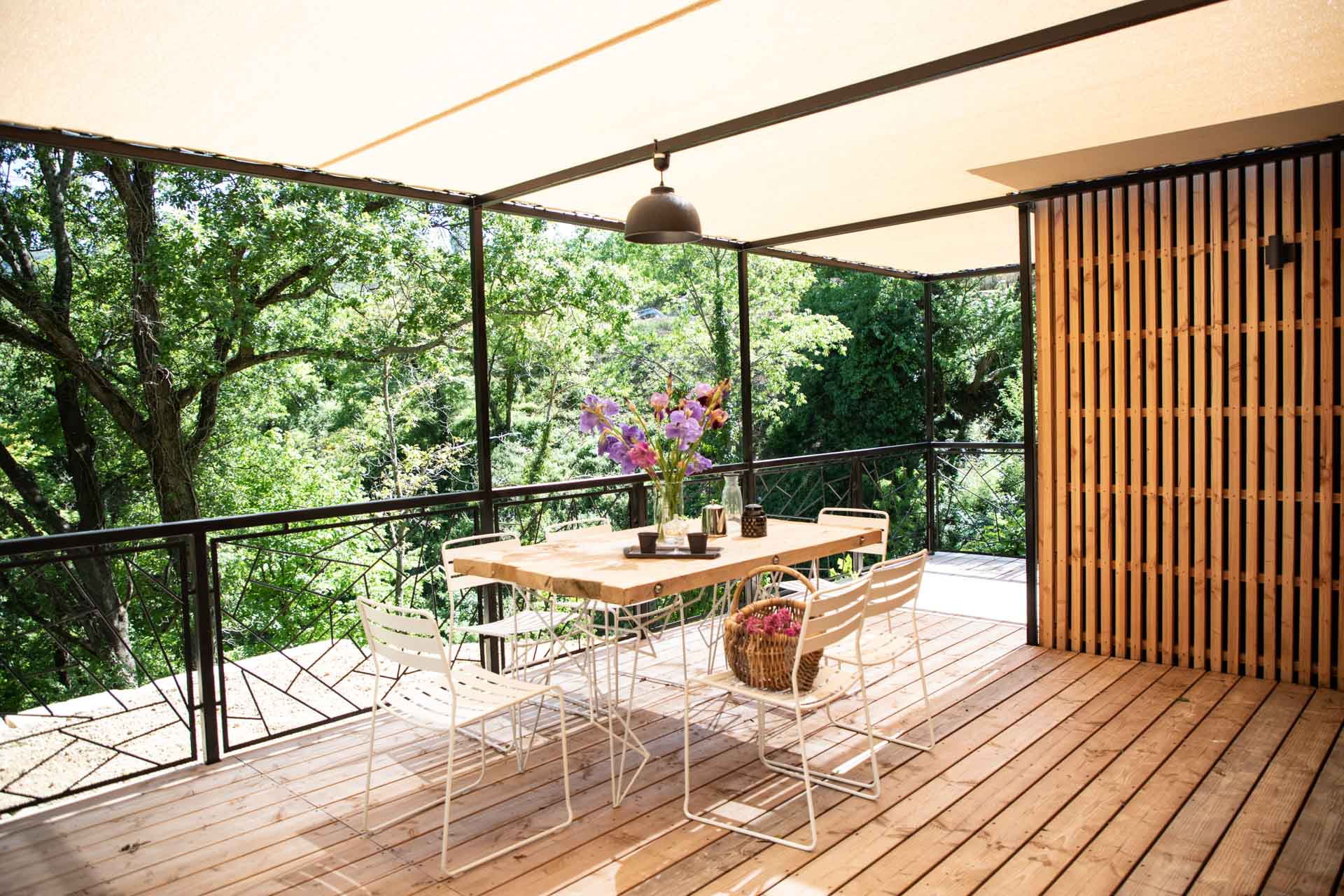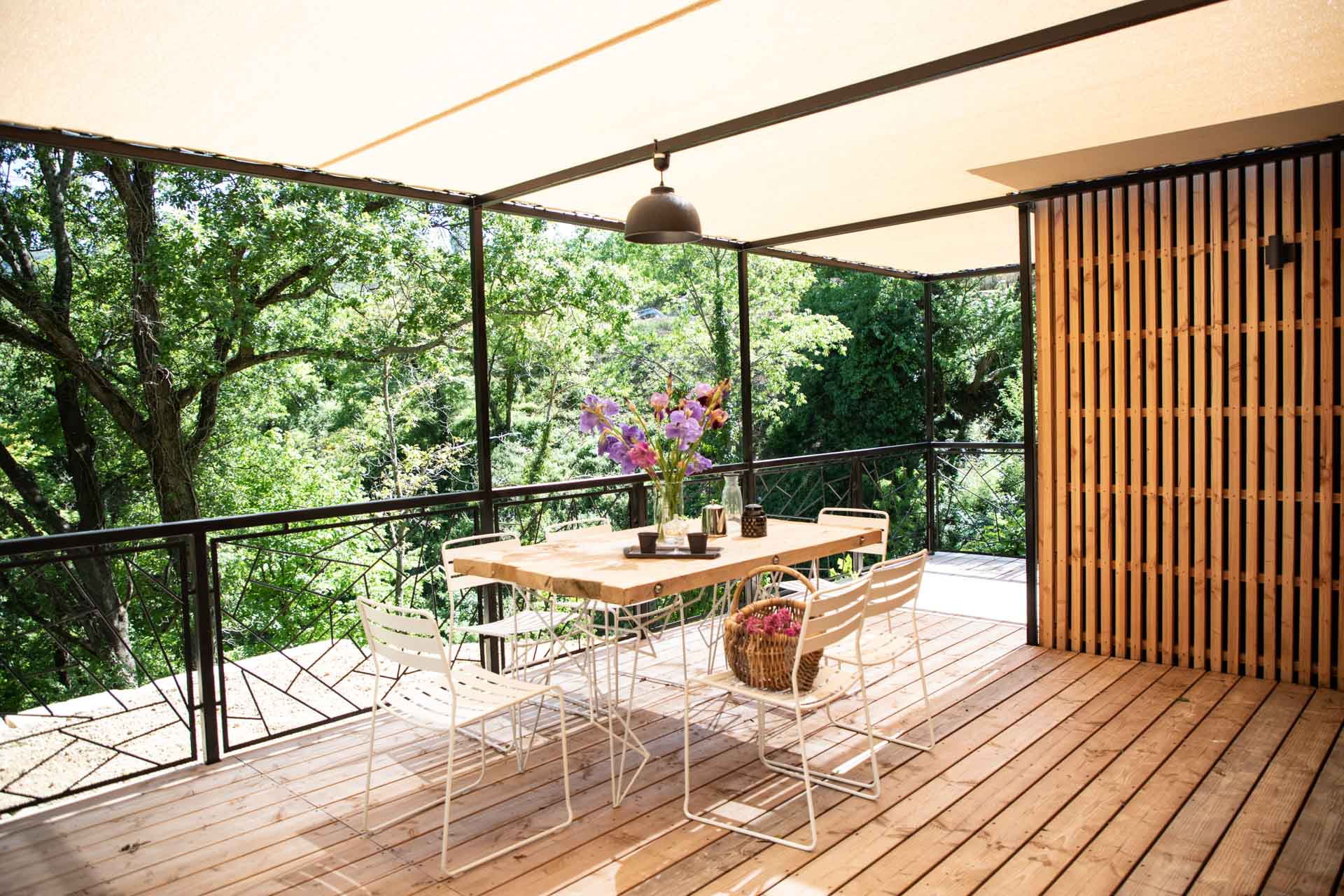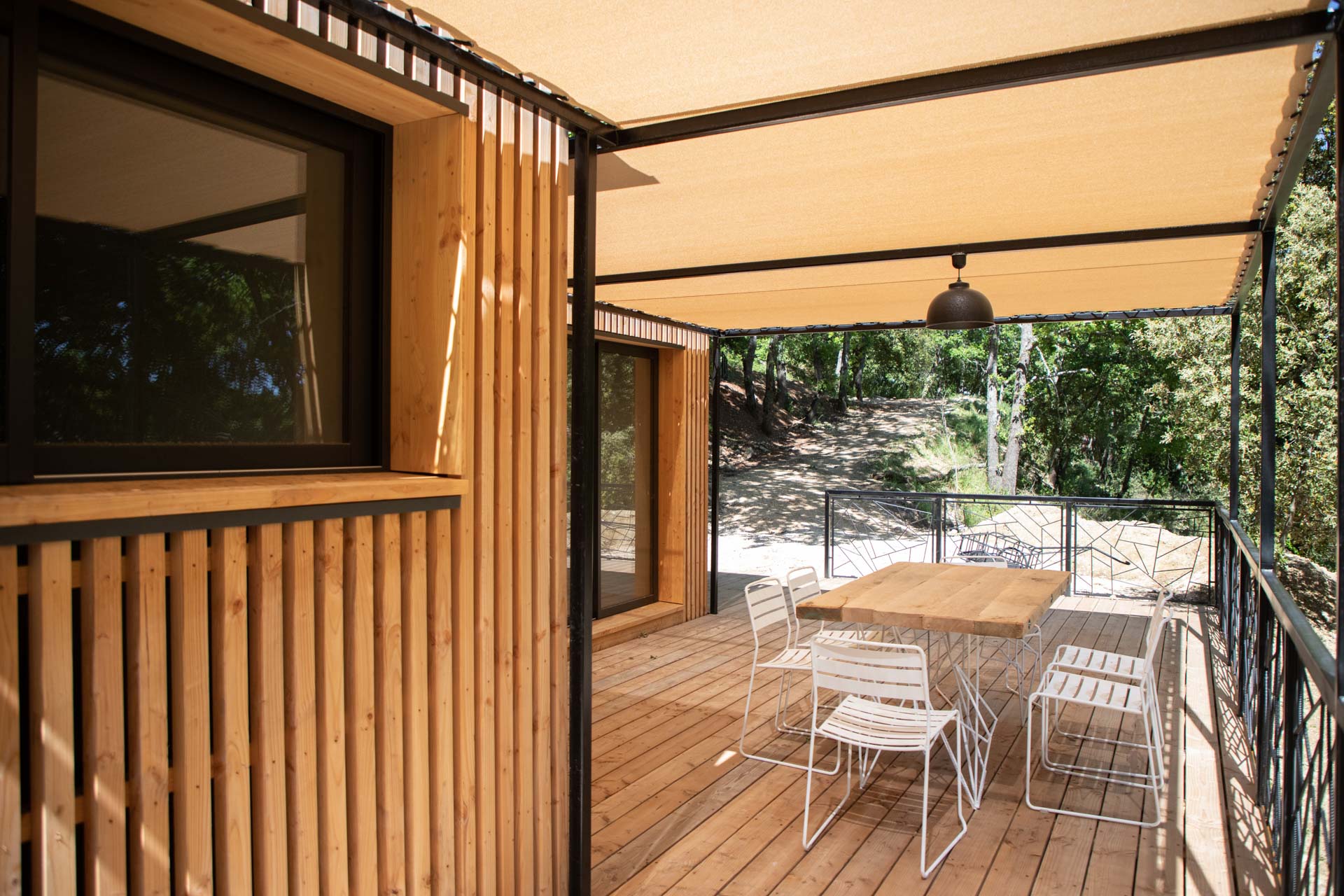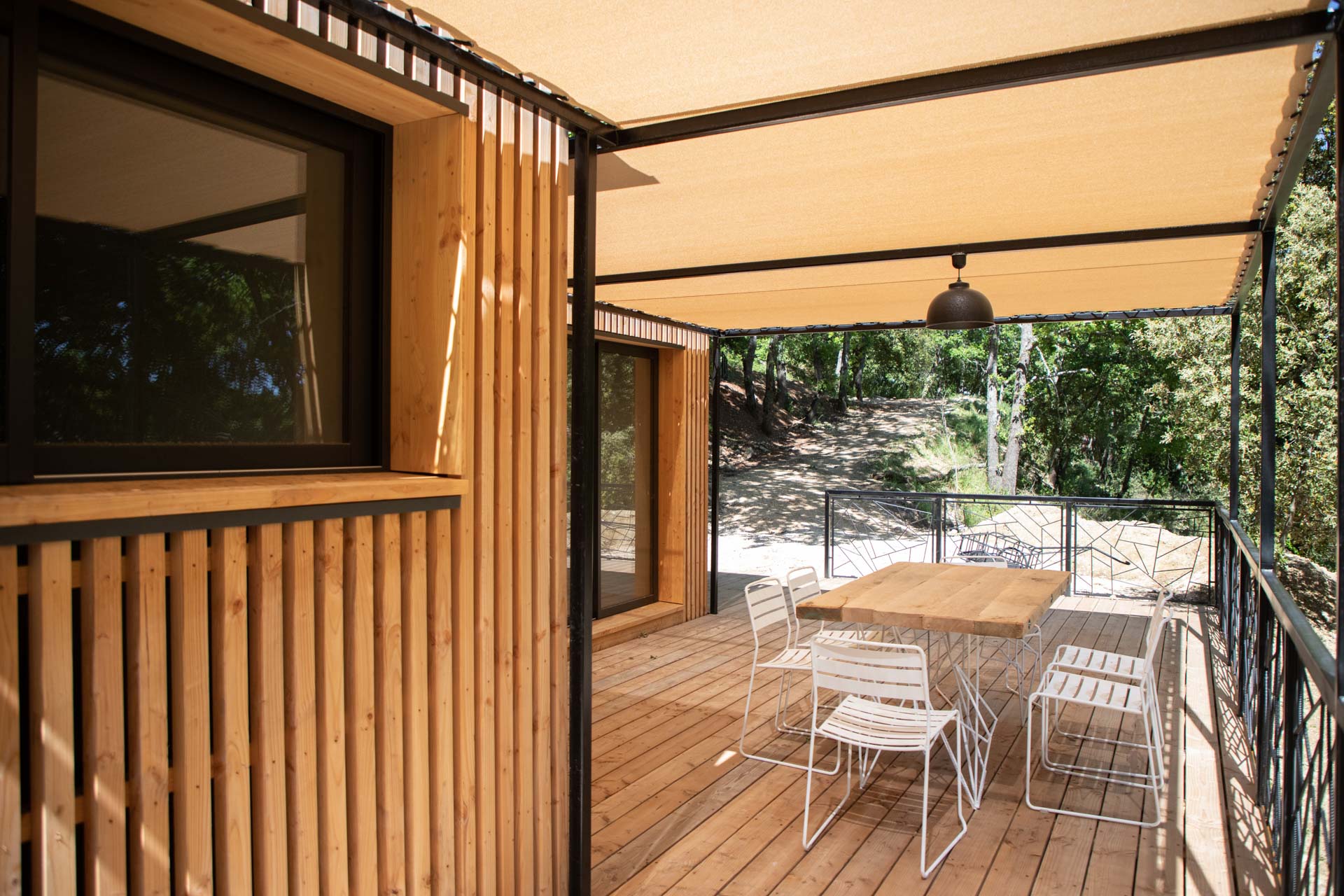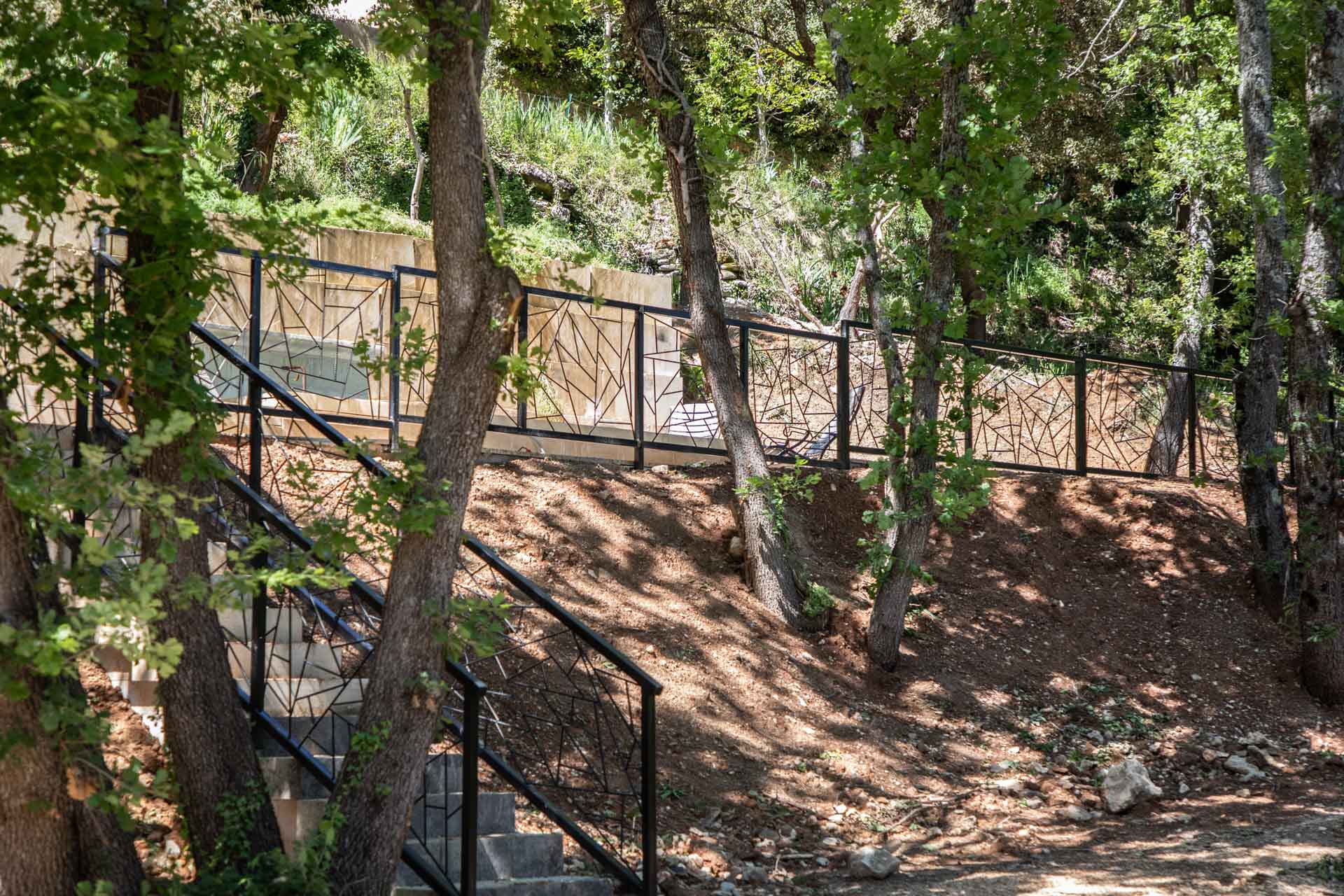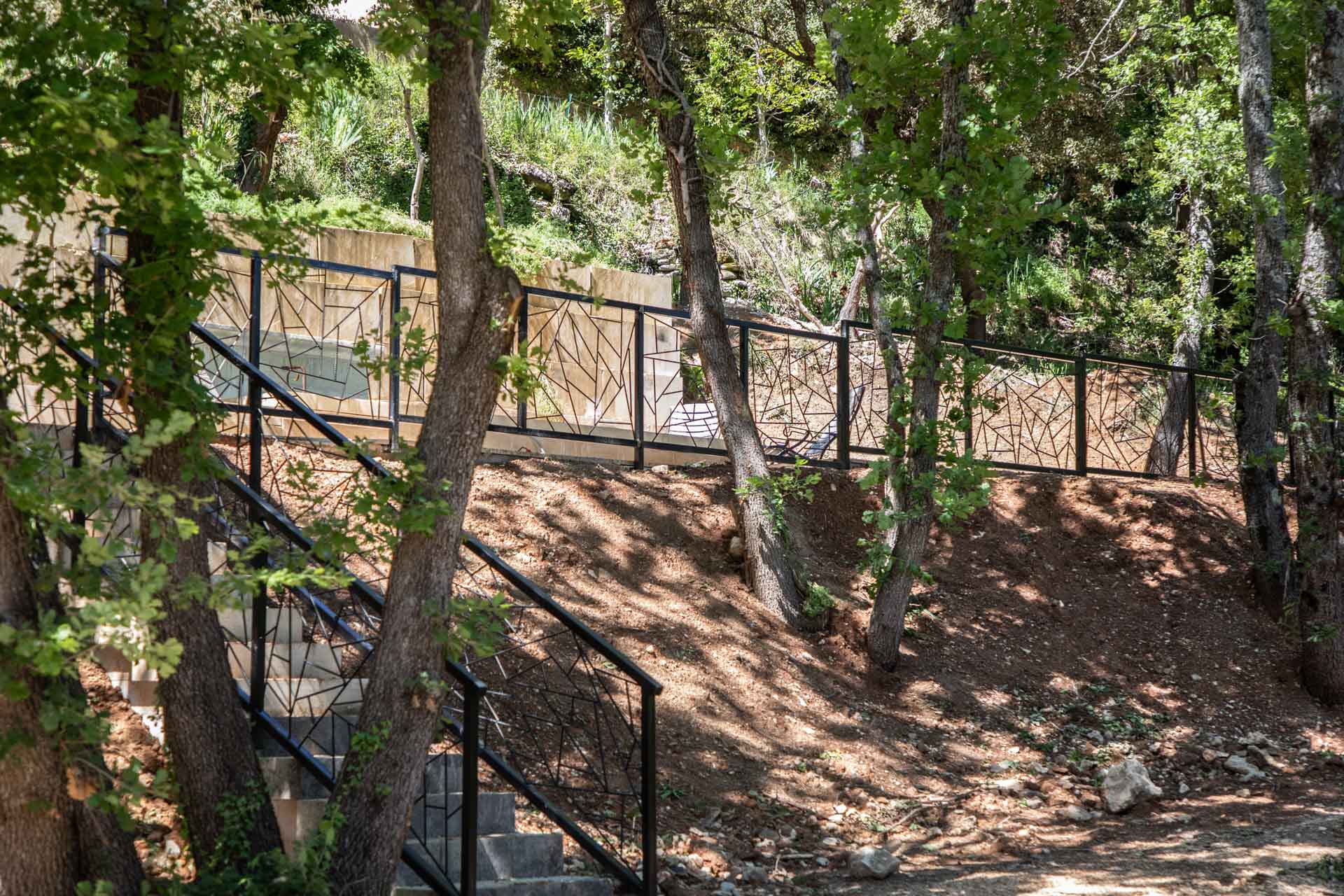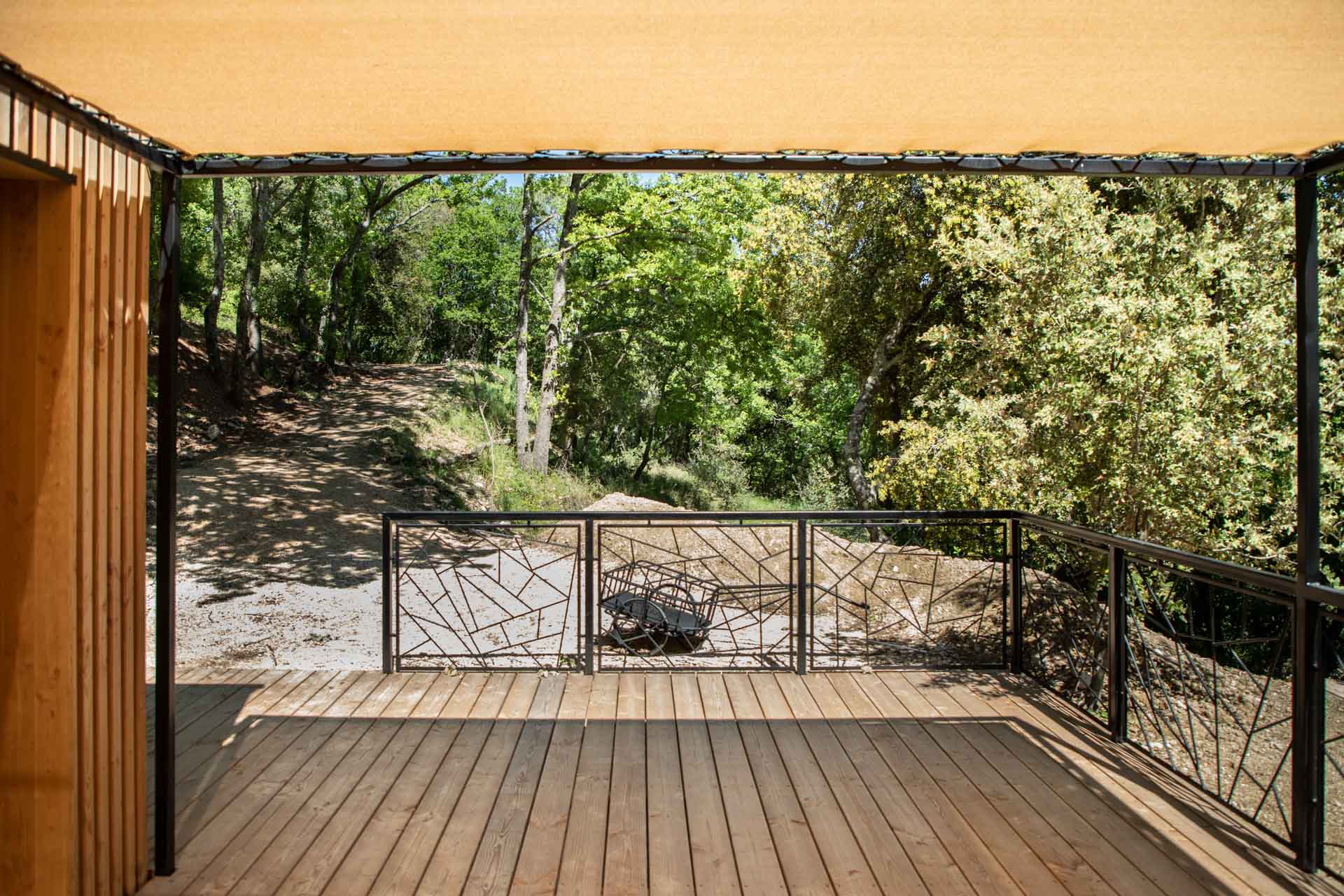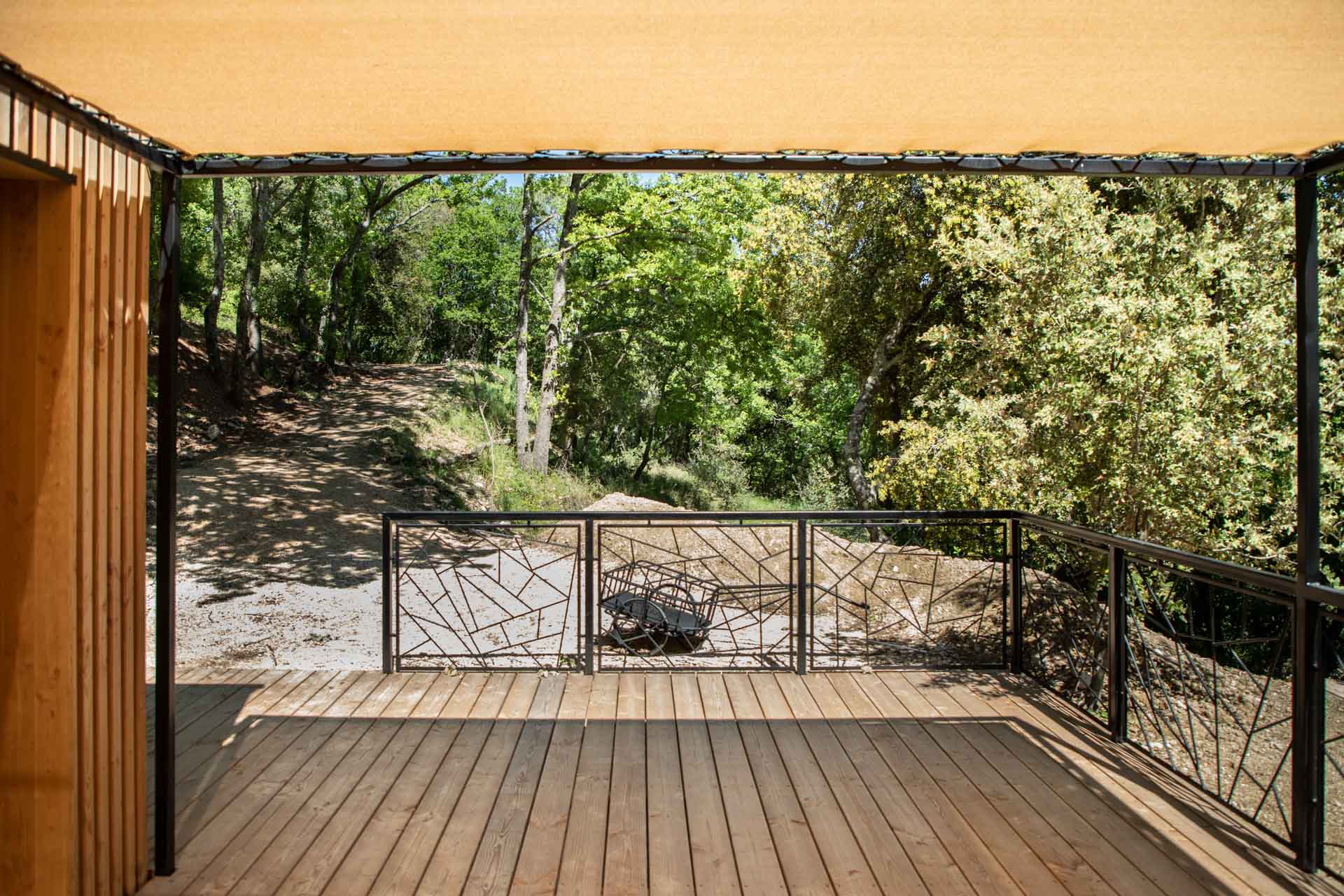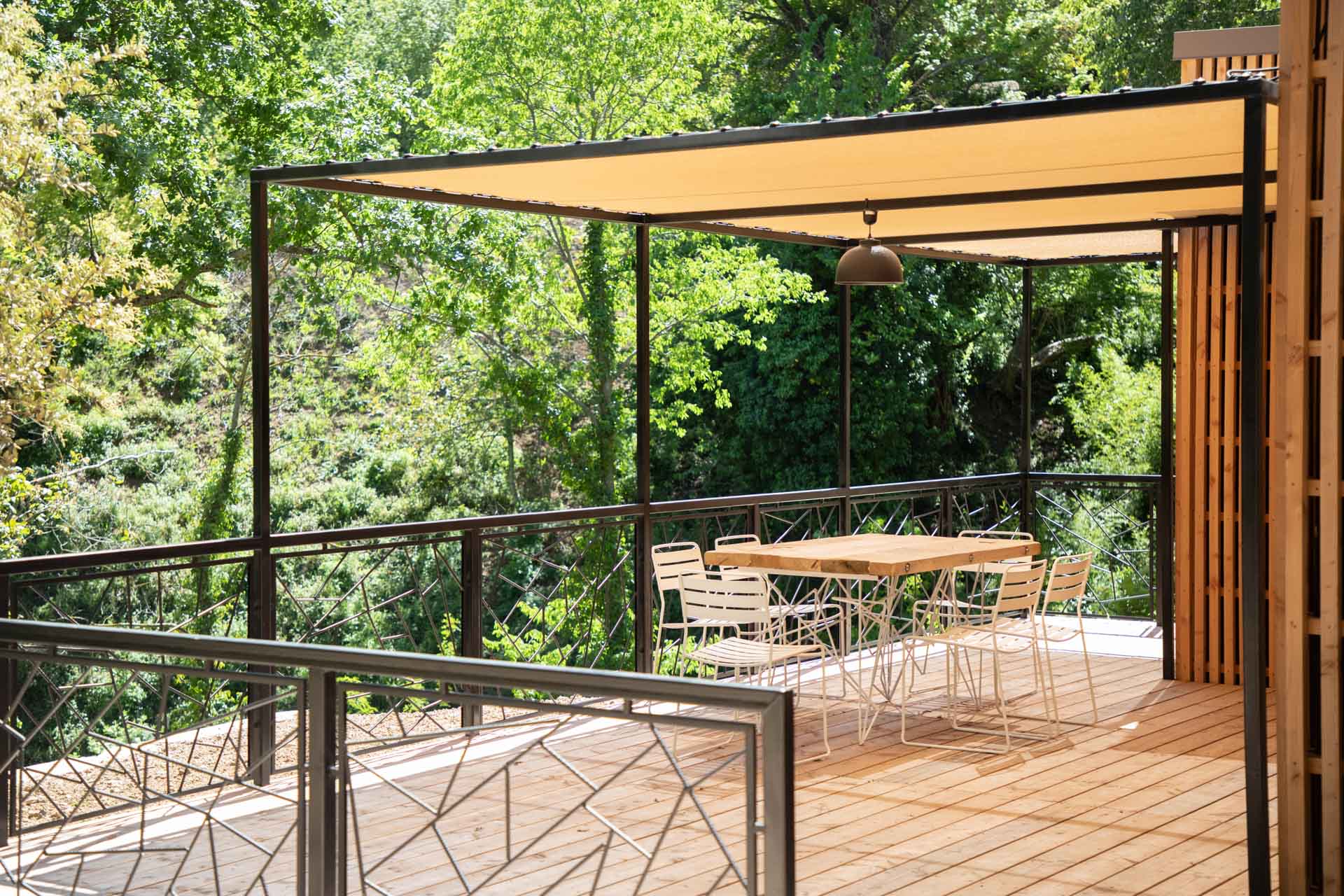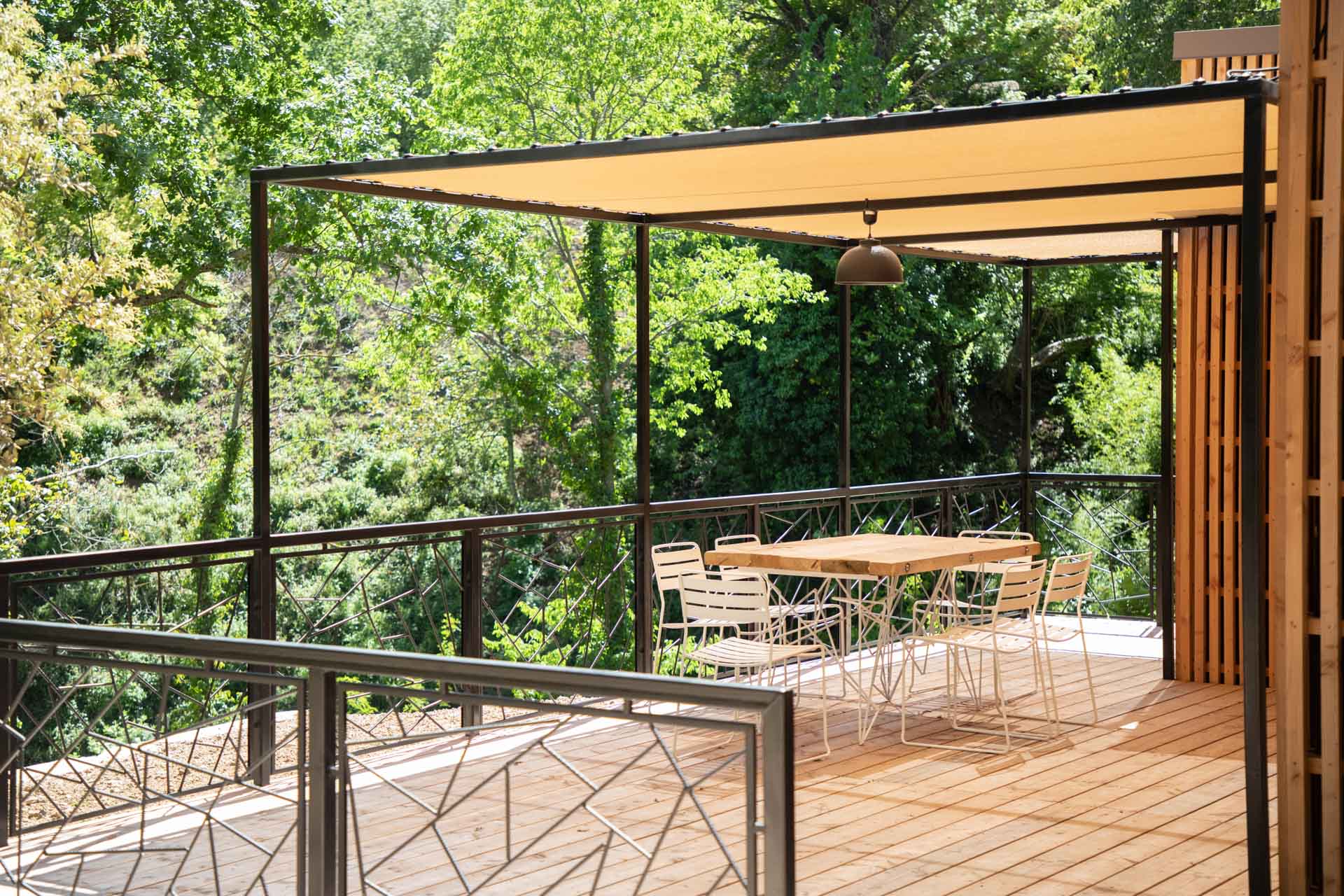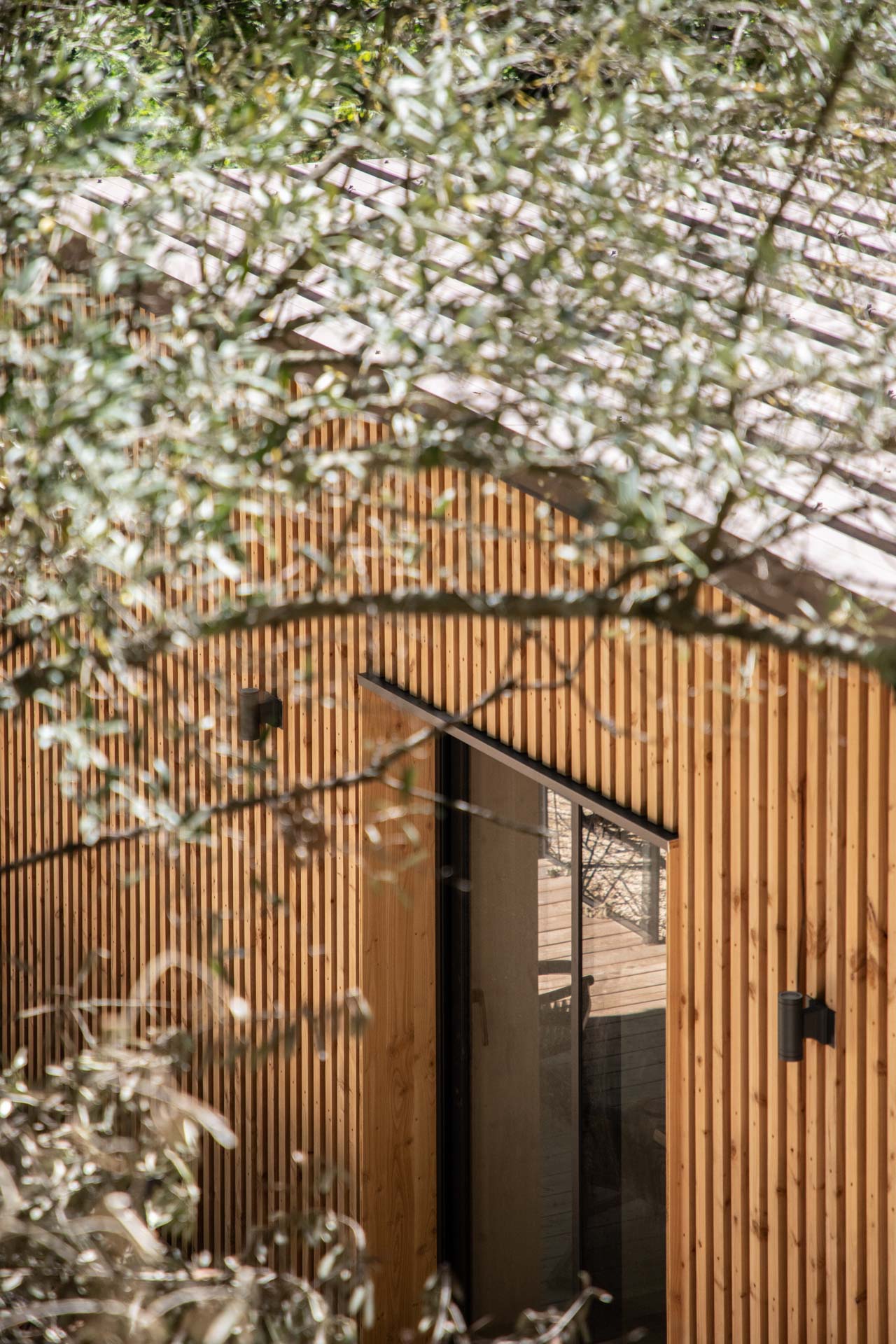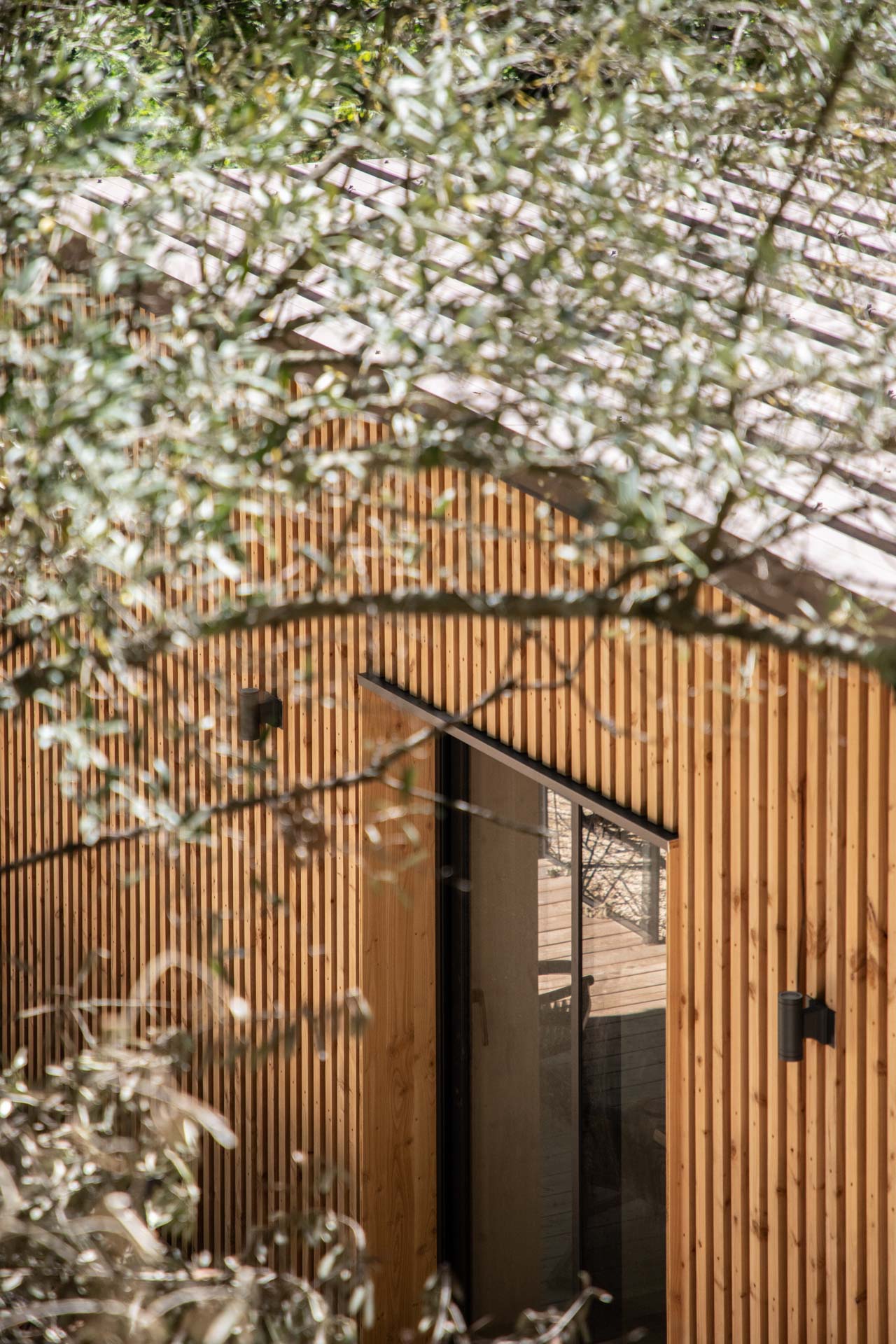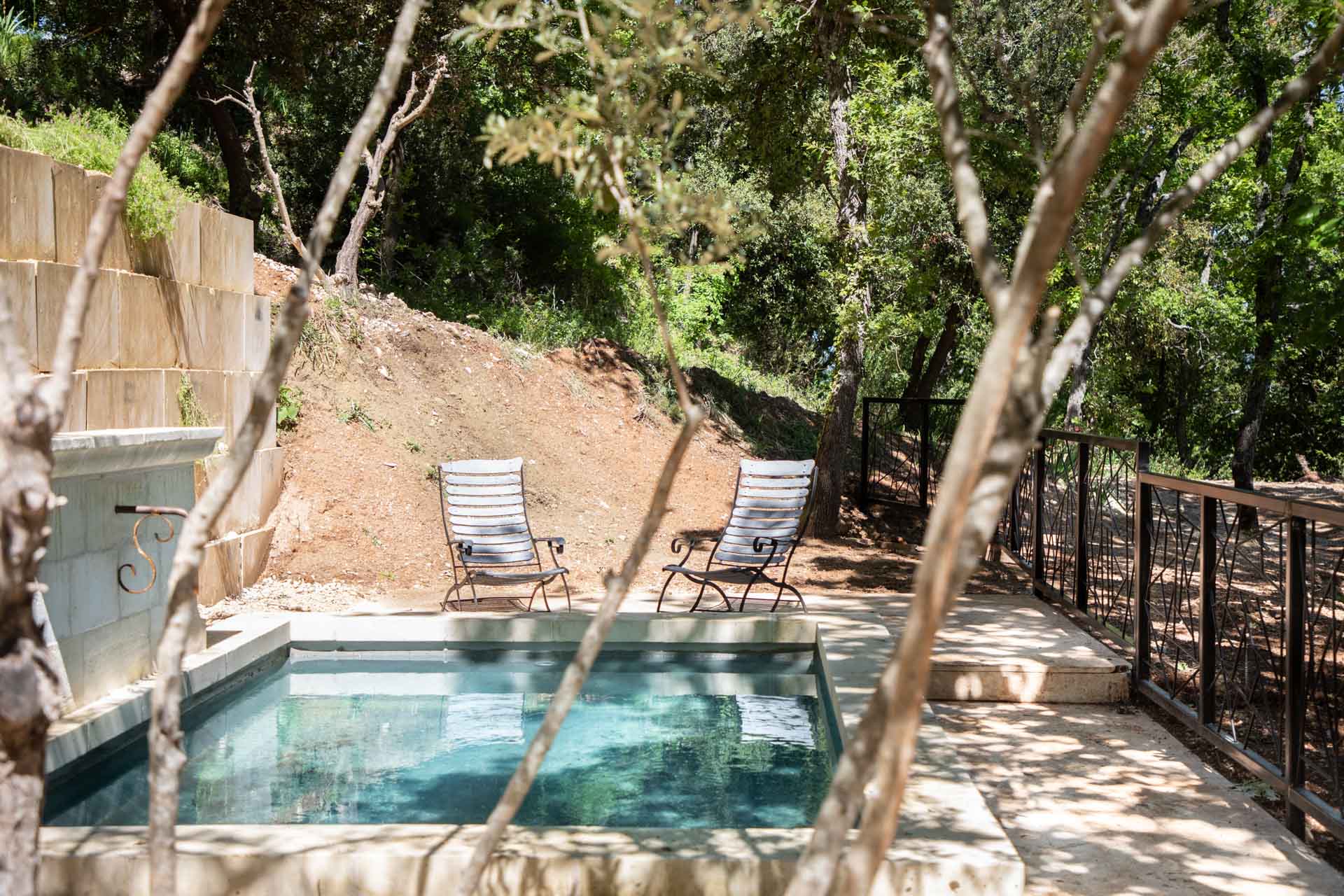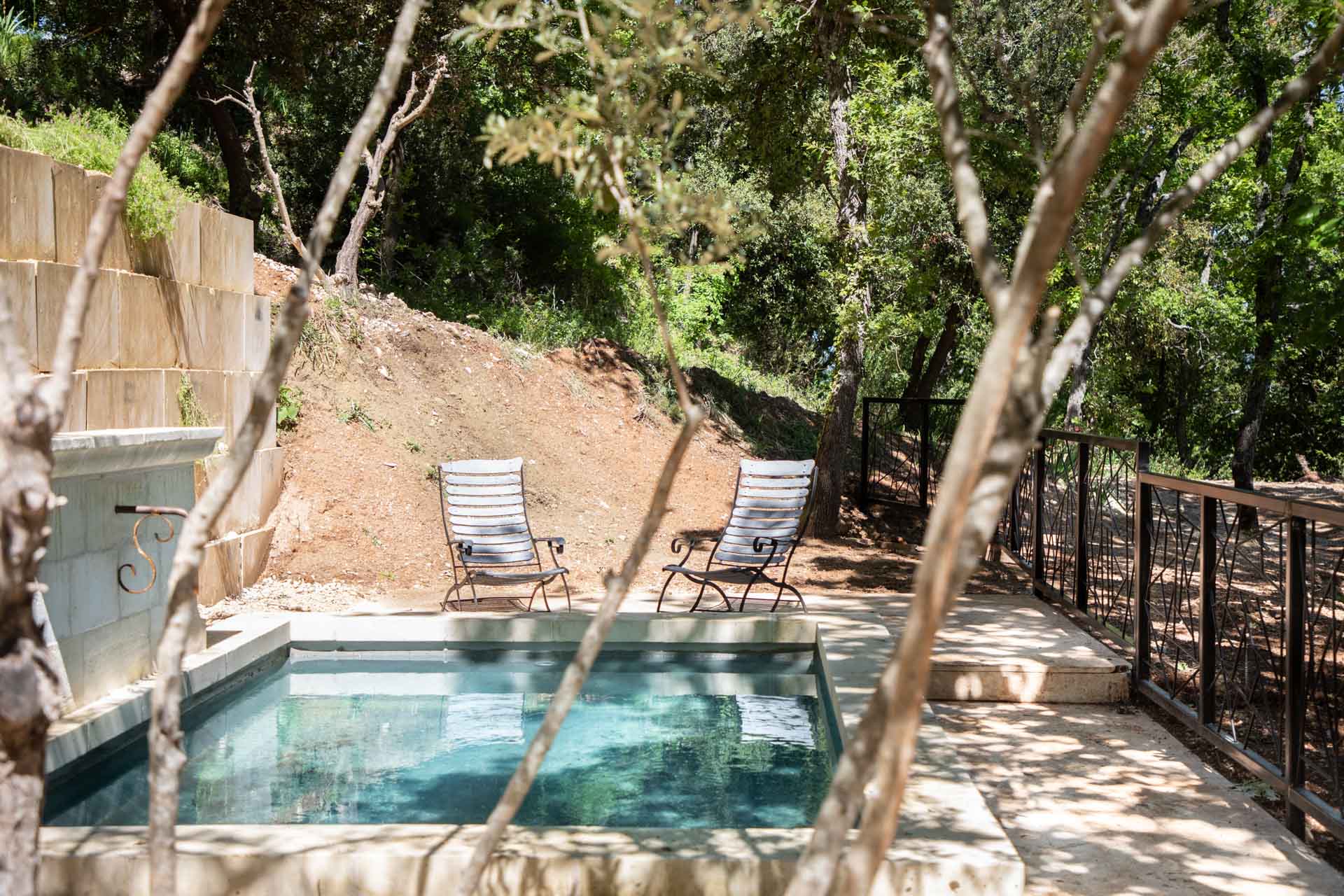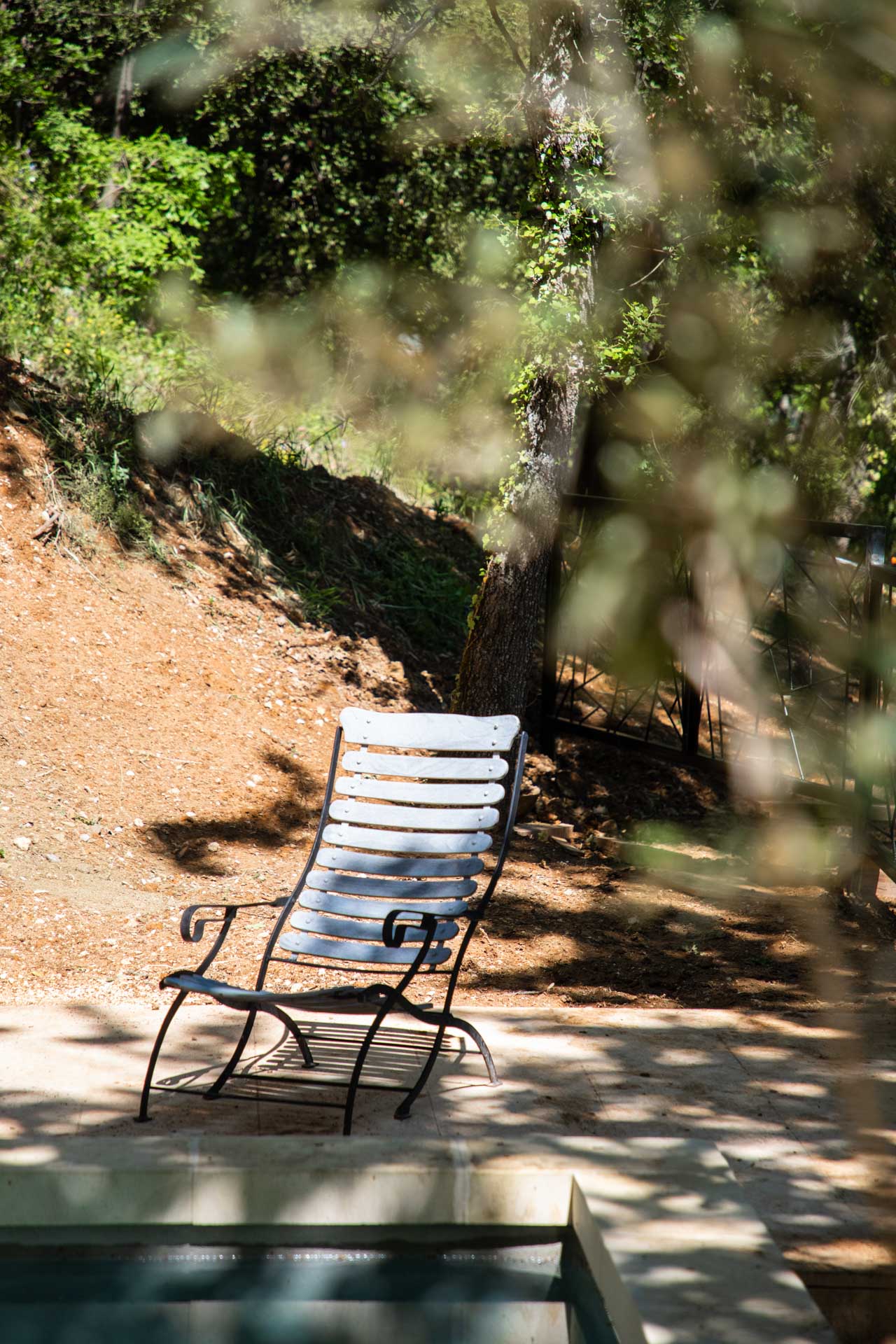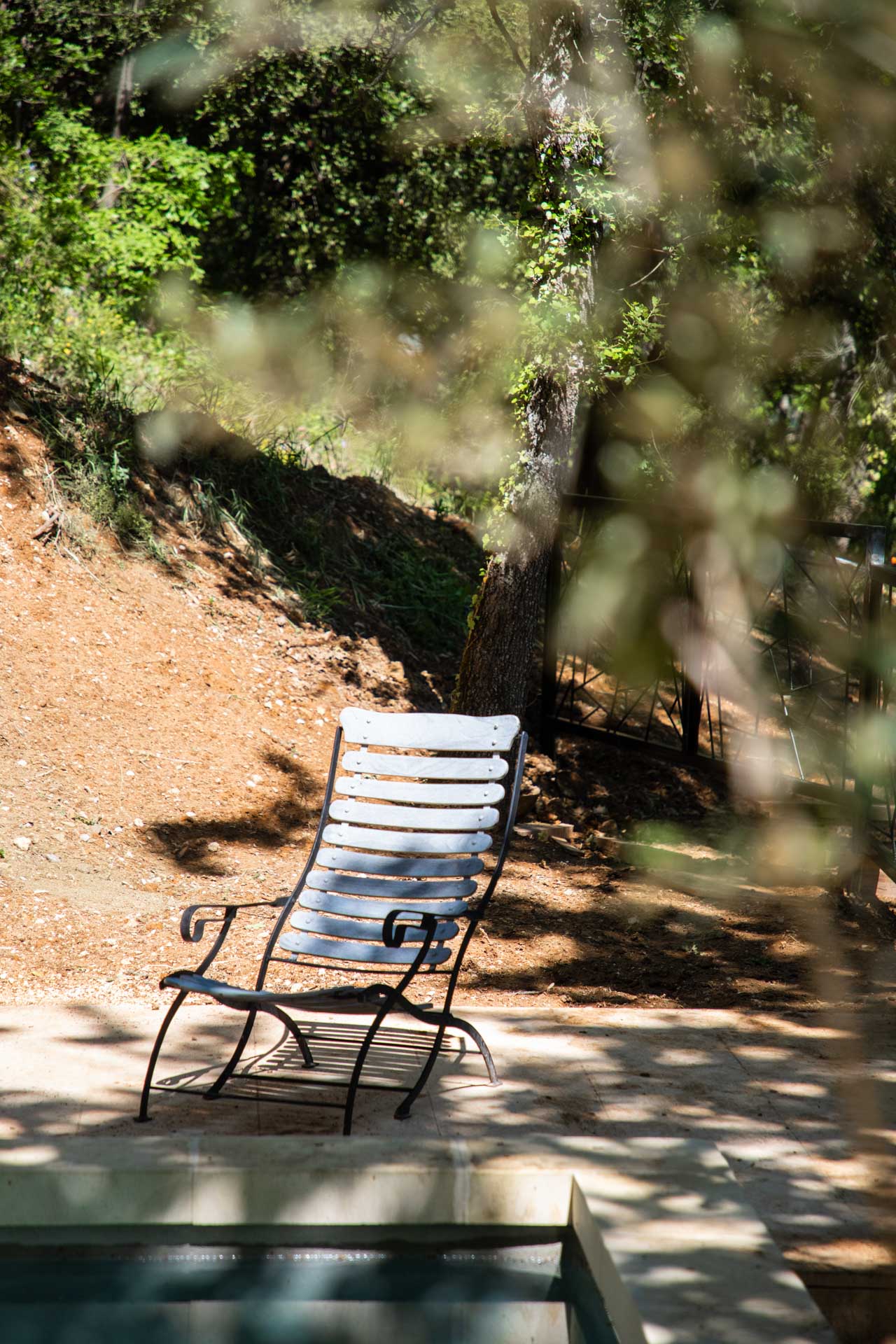 LesCabanesDeLaFontaine-CabaneOlivier-013
LesCabanesDeLaFontaine-CabaneOlivier-011
LesCabanesDeLaFontaine-CabaneOlivier-010
LesCabanesDeLaFontaine-CabaneOlivier-09
LesCabanesDeLaFontaine-CabaneOlivier-08
LesCabanesDeLaFontaine-CabaneOlivier-07
LesCabanesDeLaFontaine-CabaneOlivier-06
LesCabanesDeLaFontaine-CabaneOlivier-05
LesCabanesDeLaFontaine-CabaneOlivier-04
LesCabanesDeLaFontaine-CabaneOlivier-03
LesCabanesDeLaFontaine-CabaneOlivier-02
LesCabanesDeLaFontaine-CabaneOlivier-01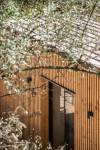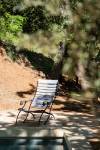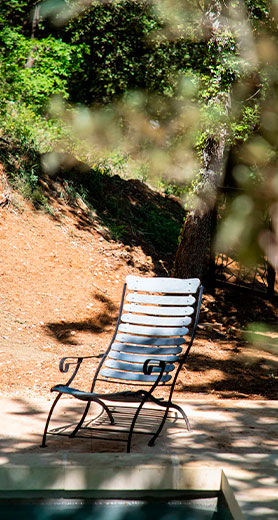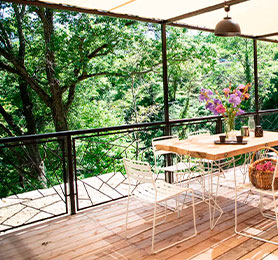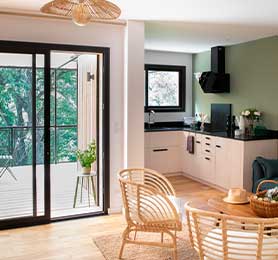 Surrounded by olive trees and large oaks, this cabin built of eco-responsible materials, is conducive to a complete immersion in nature. Its terrace opens onto a valley where the village source flows.
With a contemporary aesthetic, composed of a structure of reconverted shipping containers and French wood cladding, the Olivier cabin offers a subtle beneficial interior color harmony.
It accommodates 4 people (in two bedrooms), and offers all the comforts necessary for perfect relaxation: a living room with a TV and an Internet connection, an equipped kitchen, a bathroom with shower, air conditioning, an exclusive wooden terrace, a barbecue, a self-service washing machine, a water point:
By the private fountain, relaxation to the sound of flowing water encourages daydreaming.
On-site parking is provided.
Lacoste, village of the Marquis de Sade, invites you to stroll and visit on foot to discover its hidden treasures: its cobbled streets and old houses, its architectural heritage typical of the hilltop villages of the Luberon.
AVAILABILITY AND RESERVATION REQUEST